It's essential to select the right mic when you record the sound. The person needs a perfect tool to get a superb result. There are different conditions that determine the correct tool. Much depends upon the future use, instrument played and other details that should be considered during the purchase. Some mics are good for acoustic guitar, others for drum and so on. The physics of sound is a very exciting topic to explore. Audiophiles love to experiment with it and derive different sounding using different technical means. The conditions and environment also matter much. There is difference between home recording sessions and the ones arranged in the studio.
The main types of microphones are divided into three groups explained below.
It's easy to explore different mics and their uses when musicians record their works in the studio. Even small ones offer the assortment of tools so the person resorts to trial and error method to find the mic that meets the requirements.
Dynamic microphones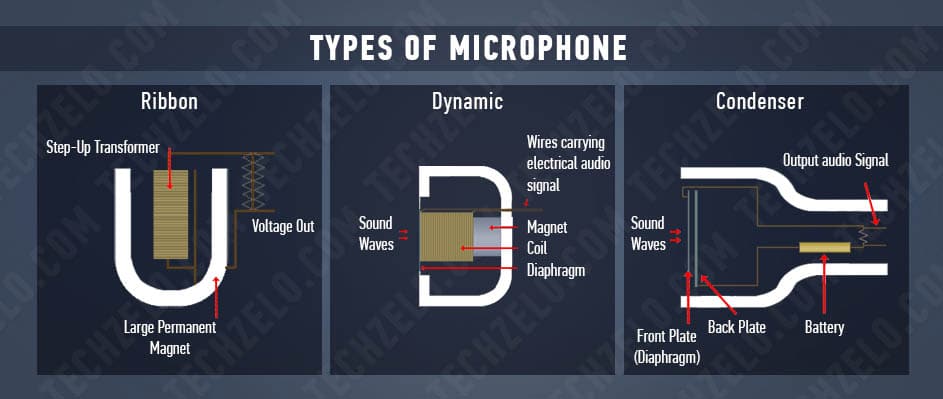 Such mics are used primarily for live performances. The musicians use them when them perform onstage. The classic example of this group is ShureSM57 so we will start describing these devices beginning with this model.
It also worth saying that it enters the group of 'umbrella' categories. That means that it's a must-have for any studio. It includes two different types of mics and their uses depends upon the goals set. One can resort to this type when recording:
rock vocals;
electric guitar;
drums.
People love to acquire them to record in home conditions where the room without proper treatment distorts sounds. Unidirectional pattern of such mics is a good solution under the circumstances.
Shure SM57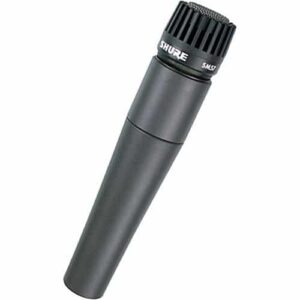 It's one of the most widespread mics, which actually became an iconic device.
Features:
It's often used for live performances due to good isolation of background noise.
The consumers love its solid built therefore mic is used on the road.
Pros:
It creates rich sound when instrument or vocals are reproduced.
Excellent frequency response and durability of the model are its main benefits.
Cons:
It's hard to look for the cons as it's an industry standard. Still customers say that proximity effect is noticed in it.
---
Shure SM58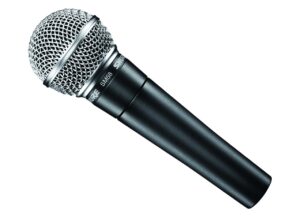 The devices of this brand are actually the best among different types of dynamic mic. It's superb as well and worth considering. In many respects it's actually the same device as the previous model with one exception though in design – its grille differs.
Pros:
The price tag is affordable for these types of dynamic microphones.
People can see the same models when celebrities perform on the stage. The collection of mics almost always includes this staple.
Cons:
The sound is not warm enough.
---
Sennheiser MD421 II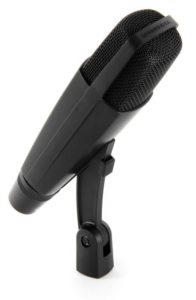 Prosumers select this model thanks to its fantastic capabilities.
Pros:
The item features incredible sound.
The musicians resort to it in absolutely diverse consequences. It copes with almost any of them.
The model is suitable for high SPLs.
Cons:
It's more expensive than the two previous ones but this is explicable. It works well with different types of instruments, groups of vocalists and also an excellent choice for broadcasting.
There are some minor drawbacks such as fragile mic clip that spoil the impression but in general all consumers point out how awesome it is.
---
Condenser microphones
This is one of the most sophisticated kinds of mics that also enter umbrella category. The microphone of this type is rarely taken by the musician while travelling because it's known for being fragile. It should necessarily enter the collection of mics because it delivers excellent, rich and clear sound. They sound sweet and accurate in comparison with other types of microphones and their functions are more versatile. Many devices have a number of patterns that can be changed switching the button. They can be:
unidirectional (picking sound up from one side),
bidirectional (picking it up from two opposite sides)
and omni (picking it up from around).
When the sound is focused on certain direction, it cancels out the rest. It helps to control the result.
The microphone design types include small and large diaphragm condensers. We will cover both types in this review.
Audio Technica AT2035
(Read review Audio-Technica AT2035)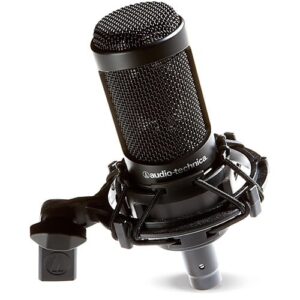 It's a universal device that can be a perfect studio mic.
Pros:
Smoothness of performance is delivered thanks to its large diaphragm.
Excellent frequency range enables widest spectrum of sound.
It captures neutral sound, which isn't distorted.
The bass response is good.
Cons:
Though some may think about its poor connectivity because it's equipped with XLR jack only, this feature provides the possibility to improve the performance and use its potential fully.
---
Rode NT5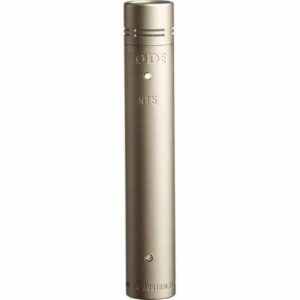 In case the stereo sound is required, this model from Australian manufacturer is a wonderful option. Features:
It presents a pair of microphones that are frequently called pencil mics. These are small diaphragm condensers used for diverse instruments and live performances.
It's unidirectional. It means that this mic and its types capture only sound in front of you cancelling other noise.
Pros:
It's lightweight,
compact,
with excellent sound.
Cons:
The price isn't affordable.
---
tie_index]6. AKG Pro Audio C214[/tie_index]
AKG C 214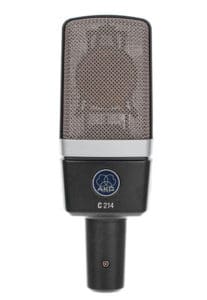 Features:
Has embedded filter and suspension removing selfnoise.
LD condenser.
Cardioid polarity.
The model includes the features decreasing proximity effect and other distortions.
Pros:
This is a rather durable device as its body was made of metal.
It can be a good road mic for tours.
It delivers awesome reproduction of sound with its all nuances.
Cons:
---
Ribbon microphones
Such devices are more expensive than others, so why do we still buy them?
If you want a vintage feel, you should purchase one of these mics. Retro style has its charm.
It's an excellent way to submerge into atmosphere of the past with its warmth and coziness.
Such mic is not a necessity, but just nice addition to collection of microphones purchased by audiophiles as a rule. The sound is warmer.
MXL R144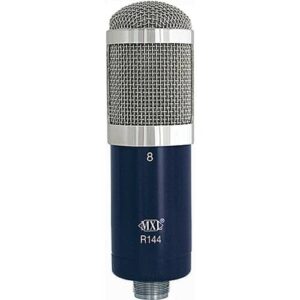 Features:
It's a microphone for musicians who play horns or an electric guitar.
Comes with a shockmount.
Pros:
This is a compact device.
Handles high SPLs with ease.
Affordable.
---
Beyerdynamic M160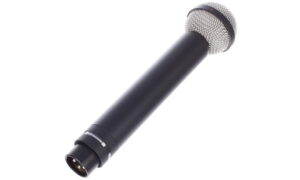 Features:
Purchase this mic for drums, stringed instruments, and pianos.
It's an excellent gear for recording and onstage performance.
Chosen mainly by prosumers.
Cons:
---
Rode NTR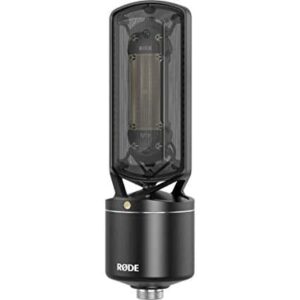 Pros:
The device is incredibly sensitive.
The consumers love its matte finish and design.
Cons:
Very expensive. Still many are ready to pay for detailed sound it delivers.
---
Conclusion
What should one do to choose the right option between kinds of microphones? It's necessary to study the issue thoroughly to give an answer to the question. With right approach the person is able to get a professional sound even without big investments. The consumer needs a guide or a good consultant (link) not to make a mistake.
Though the explanation above isn't comprehensive, hopefully, you received the idea of 3 types of microphones. You can buy any of these models on Amazon at reasonable price.