Some people use analog summing to achieve warming up effect in digital mixes. Besides, there are numerous mixers on the market developed with this goal in mind. Look through the options offered in the list to determine the best analog summing mixer.
MIDAS DM16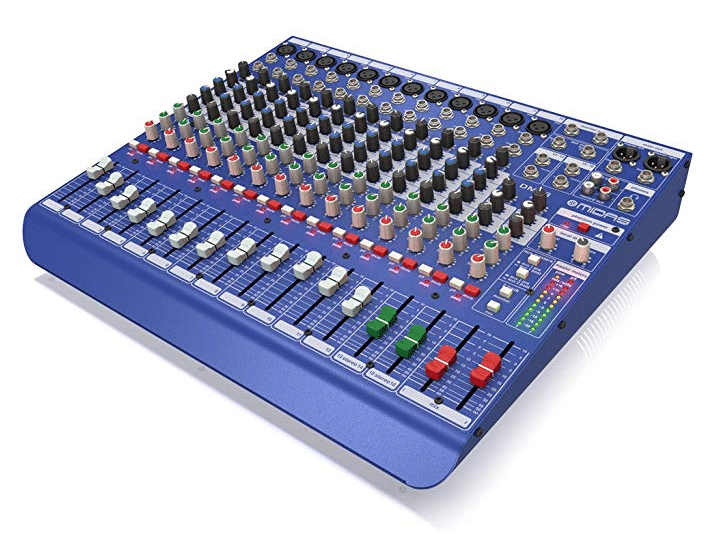 The device is really exceptional. It's possible to get this summing mixer packed with lots of features in case the consumer can afford it. The price tag is rather high.
Features:
16 channels;
5U rackmount format;
Dedicated sends for each channel;
Optimization for DAW summing.
Pros:
The connections are hidden due to their rear location;
Use of high-class components;
Illumination of buttons.
Cons:
---
Crane Song Egret
.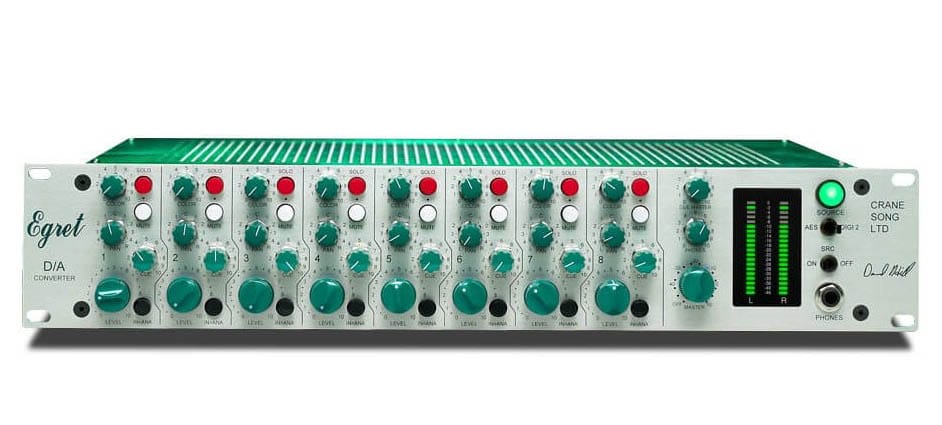 The converter is combined with a summing mixer. This is a very flexible gear with benefits of high-end devices and a stereo summing unit with features allowing the creation of fantastic digital mix.
Features:
8 channels;
Solo/mute buttons;
Built-in bus;
Analog headphone output;
The interfaces include AES with 192 kHz (single wire), ADAT, and S / MUX up to 96 kHz.
Pros:
The capability to get fully uncolored sound or a more vintage sound;
AD converter for each input;
The possibility to use the computer's digital outputs for summing;
The converters can work independently.
Cons:
The drawbacks haven't been found.
---
Rupert Neve Design 5059

The model was designed to deliver excellent ergonomics in a 2U. The sonic prowess and fantastic purity of analog summing device are explicable thanks to custom transformers, and fine-tuned class-A topologies contained in the gear.
Features:
2 stereo mix buses;
Insert, level, pan for each channel;
The capability of dialing in analogue mojo in 2 modes;
16 channels;
Pros:
All channels are entirely compatible with external equipment due to the flexibility of routing;
The user has full control over mixer;
The possibilities for further expansion of capabilities;
Variable Texture controls along with Silk and Silk+modes deliver the versatility of sound;
The input signals are slightly distorted and acquire the thickening effect.
Cons:
Though the quality of sound is superb, some customers consider that it's possible to find less costly analogue mixer to reach such quality.
---
Roll Music Folcrom

This gear belongs to the basic equipment, so those who need a summing mixer with basic features should consider this option. It was developed for a multichannel analog summing of digital mixes. This is the device with passive topography.
Features:
Pros:
It's inexpensive basic gear;
Simplicity and purity of signal;
Lack of coloration in the sound.
Cons:
Though the device lacks many features, but just this adds flexibility to the item. The sound can be tailored to your needs as you plug it into diverse gear.
---
SPL MixDream

If you are on the market for a summing box, try this item with switchable insert points and direct outputs for channels.
Features:
16 insert paths;
2U rack format;
The capabilities of channels to be switched to mono.
Pros:
Helps to integrate the analog gear to the digital environment;
The capability to expand the number of channels;
Superb analog summing devoid of panorama and fader controls;
Sensitivity and transparency of stereo control.
Cons:
The device of this kind can't be a quick fix and the users have to evolve their techniques to make the most of the model.
---
Allen & Heath XONE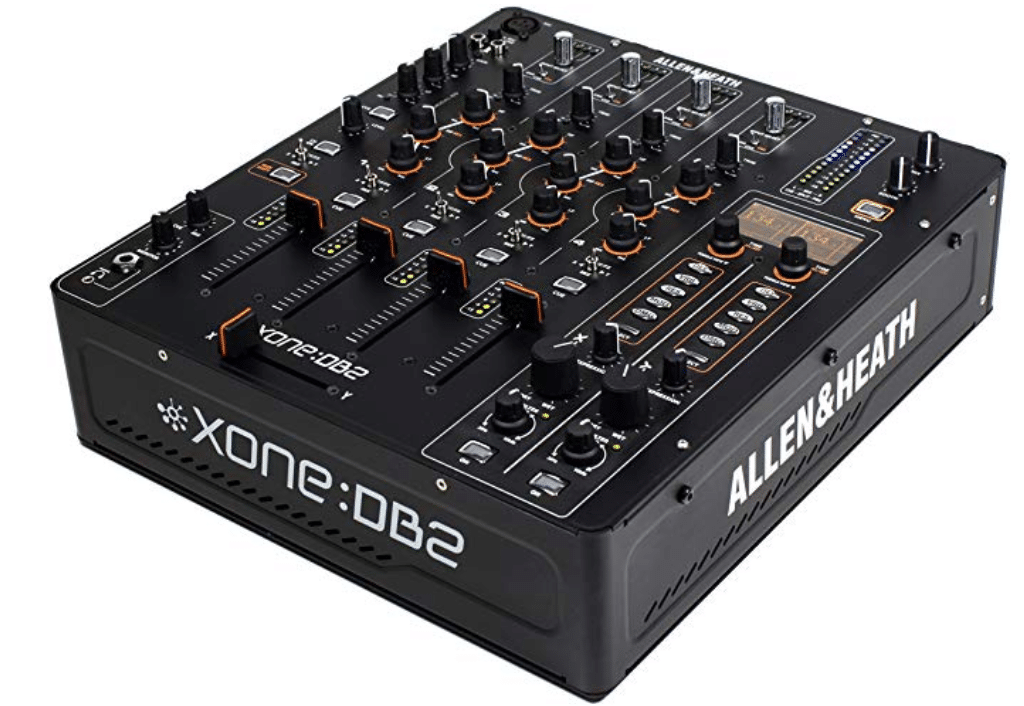 This model will help you warm up different DAW channels or mixes looking for analogue sounding. Being smooth in operation, it offers enough channels for processing every track in your mix.
Features:
8 channels;
Drive control for each channel;
The capability of adding saturation to input signals.
Pros:
Excellent sound;
LCR panning for sum function;
The capability of linking numerous units.
Cons:
---
Dangerous Music 2Bus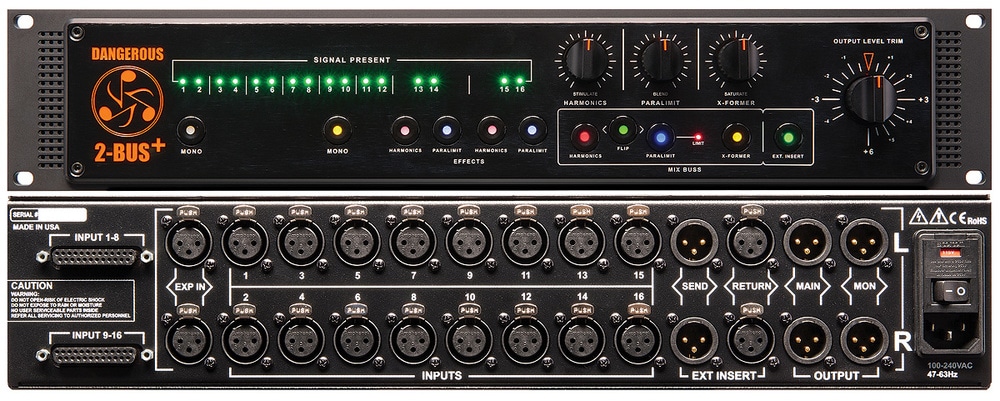 There is much interest in the market in the summing devices and the analogue summing mixer developed by this manufacturer contributes to their popularity. The first 2Bus device was developed in 2001 and then 15 years later an enhanced 2Bus+ followed.
Features:
Excellent Paralimit audio processor;
2U rackmount;
2 mono buttons;
Switchable channels;
Pros:
Cleanness and width of sound;
Massive punch;
Much headroom;
Easy external gear integration;
It offers more than standard summing boxes offer.
Cons:
The consumers haven't found any.
---
Soundcraft Signature 16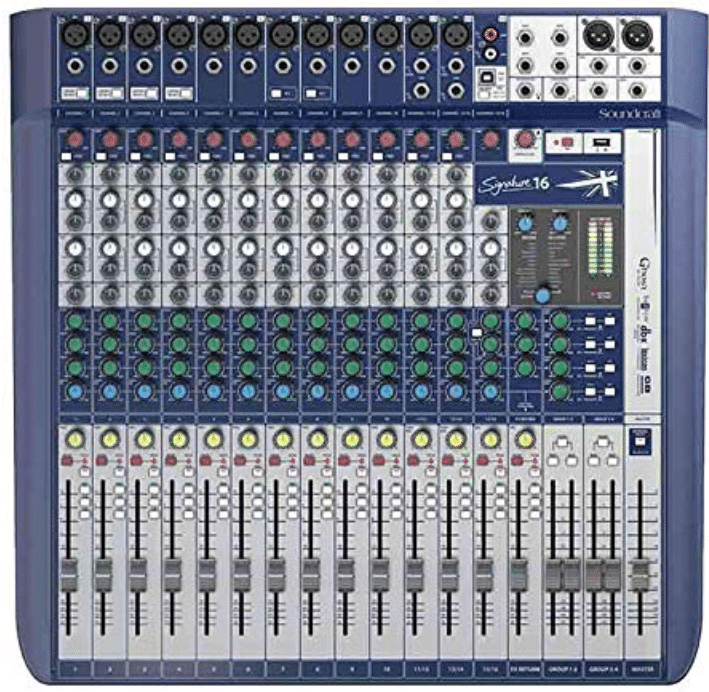 Pay attention to this mixer with transformers at ins and outs giving warmth to sound. The device is densely packed with features, so it can probably become the best summing mixer for you.
Features:
16 channels;
Embedded talkback;
Optional AD card;
Stereo width processing.
Pros:
It presents the classic quality of Neve sound.
The comprehensiveness of insert options.
Cons:
Extensive functionality is confusing for some users, so it's hard to call operation intuitive.
---
Black Lion Audio PM8

Looking for inexpensive summing equipment, many consumers find that this model meets their requirements.
Features:
8 channels;
3 separate master outputs;
Mute/volume/pan on each channel.
Pros:
The rich coloration of sound;
Isolated channels minimize the noise.
Cons:
Good only for those who want to have a feeling of a vintage console in their studio.
---
Thermionic Culture Fat Bustard II LE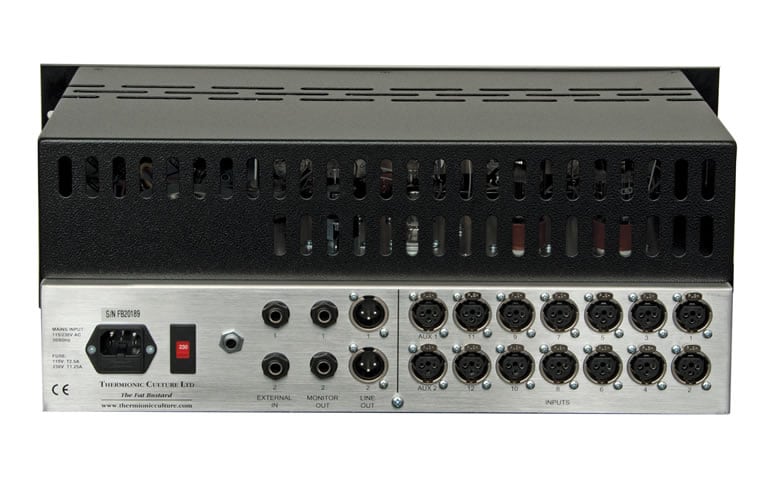 This device is a special limited edition, but it's worth looking for. The key components of the design are vacuum tubes that are also called as thermionic valves. These components created a unique reputation for the brand using such an unusual approach to the signal path. No wonder the gear produced by this manufacturer stands out from the rest.
Features:
12 channels;
4 stereo- and 4 mono inputs;
2band EQ;
Valve signal paths.
Pros:
More robust sonic effects;
Classic valve sound;
Solid build;
Width of processing facilities.
Cons:
---
Conclusion
There is much debate in the recording world around the analog summing. Some pro-sound specialists assure that mixing with software doesn't sound so good and only analog mixer can sum up well. In their opinion, the performance of summed digital sounds is broken, harsh, and cold. There is the other camp as well with people saying that the debate doesn't make sense and much depends upon mixing skills. So, what variant is better? We offer you to try the analogue summing to see the difference and devices offered above will help you in it.