Hello, everyone!
Sony UWPD11 / 42 is part of the Sony UWP-D series of devices. This is an updated professional analogue radio mics system, which has the functions of internal digital processing and extended frequency coverage in comparison with other series of Sony devices. The system includes a belt transmitter UTX-B03 and a portable receiver URX-P03. The series also includes the UWP-D12 with a handheld microphone and the UWP-D16 with a removable transmitter.
The main purpose of the application is "field" television journalism, direct reporting of news, videos of sporting events, as well as any kind of events and wedding ceremonies. This is a professional-level model, and it is characterized by an affordable price. This means that Sony UWP-D11 / 42 is useful not only for experts, but also for owners of DSLR cameras and bloggers. This equipment will help them to reach a new level of creativity, and I could not pass by such an interesting product. Therefore, let's take a closer look.
Once again, I focus on the fact that the Sony UWP-D radio system is still professional, but friendly to a wide range of shooting equipment. For example, you can buy an optional active shoe standard MI shoe, elegantly eliminating the problem of power and external connection to Sony cameras.
A legitimate question arises: is it worth it to spend money on equipment for professionals if the user is not a professional and does not plan to use Sony UWPD11 / 42 in active mode? After all, this system, although quite affordable, but still expensive. Before you buy, it is worth weighing all the pros and cons.
Sony UWPD11/42 Lavaliere Microphone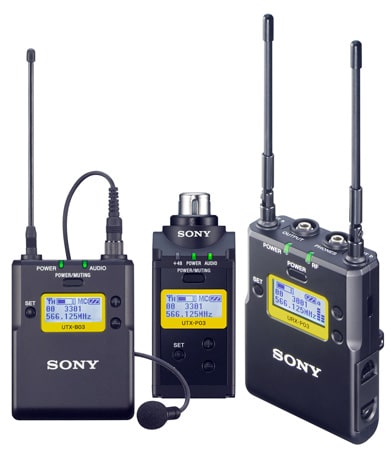 ---
And here you are sure to want to buy something cheaper, for example, Bluetooth-based options. The problem is that such solutions are not much cheaper, and shortcomings can quickly lead a person out of himself. It's about delays and a small frequency band in the first place.
Therefore, for more or less serious tasks it will be much more appropriate to buy Sony UWP-D11 / 42. The delay is minimal here (only 0.7 mc), a full frequency band is available (23 Hz – 18 kHz). Plus, the metal case and much more stable operation at distances of up to 80-100 meters will take place, taking into account almost any type of obstacle. Longer wavelengths of the UHF range provide benefits here. Do not forget the ability to change the channel in a professional kit.
What alternatives are possible? You can buy unknown Chinese equipment, but I don't promise the adequacy and durability by default, and every one of you understand this. Alternatively, you can still use individual models of on-camera digital radio systems 2.4 GHz. They work in the allowed range of Wi-Fi and Bluetooth. But the minus is that when shooting in urban conditions, interference with other digital equipment is possible.
Sony UWPD11/42 Characteristics and features
robust design in a metal case
small dimensions
extended range of working channels (72 MHz)
compatible with analogue SONY systems digital compander
"true diversity" (pairs of radio modules and antennas)
line-in mode for microphone jack
headphone output
optional active shoe
powered by microUSB adapter
recharging batteries directly in the transmitter / receiver
lavaliere Microphone
So we take this kit to achieve a professional level with a guarantee of reliability, predictability, and readiness for many hours of intensive use.
Let's go through the details of the system design. As we said, this kit includes a UTX-B03 belt transmitter and a URX-P03 portable receiver. A lapel microphone is also available. To connect the receiver there is a mount in the camera shoe. For inclusion in any possible camera, two types of cables are included: standard XLR and corner minijack. The belt transmitter is mounted on a clip. For the buttonhole there is wind protection and clothespin.
Lavaliere Microphone Review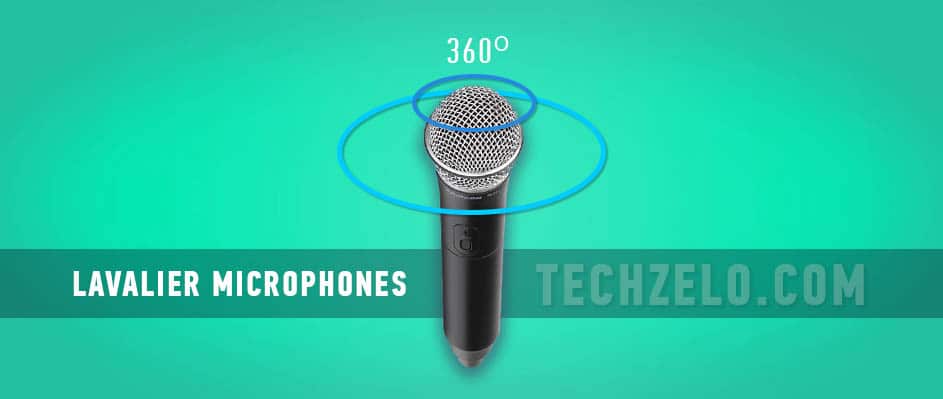 What are the disadvantages? Having studied the reviews and a quick study of the opportunities in practice, the disadvantages include rather weak compatibility between devices of different manufacturers (for the buttonhole and the mic capsule) and the non-extensibility of the radio system beyond the limits of the provided sets. But it is bearable.
Something important for the receiver URX-P03 I note from myself. The antennas deserve attention, because there are two antenna units and a signal detection circuit with the highest signal-to-noise ratio. This is a common practice in expensive radio systems, and this is a big winning moment for mid-budget solutions. The receiver has a dedicated headphone output for monitoring sound during recording. The line output level is set in the receiver settings. This is especially useful if the connection is to the DSLR. The LCD screen is quite large; the font is well read. The dimensions of the transmitter and receiver are very small.
The system is easy to use. The transmitter and receiver can be very quickly tuned to a free channel and synchronized via infrared by selecting the AUTO SET function in the menu. For manual scanning of the frequency range, the functions of searching for free Clear Channel Scan are used. The Active Channel Scan feature helps if multiple receivers are used with one transmitter. Power is supplied by 2 AA batteries.