Today, China produces a large number of decent microphones for a variety of custom niches. Nothing to hide, they provide options for each category. For the most part, products are cheaper than analogs of well-known brands, but the quality is lower. This rule does not always work, and users in one situation or another find wonderful compromises with minimal financial costs. One such model seems to be the ZINGYOU BM-8000. Does it deserve fame and attention?
I note right away that this is a very budget mic. This does not fit in with the manufacturer's applicability function for studio work. Only the best of the best, which are expensive, work there. How then to characterize this device? Generally speaking, this is a model that inherits the characteristics of full-fledged niche devices but is not able to compete with anyone. It is suitable for beginners who are taking their first steps in studio work and only want to learn the tricks of the science of sound recording. For this, there are many positive aspects.
So, this is a great point to make microphone review it with a clear understanding of the place.
First look
ZINGYOU BM 8000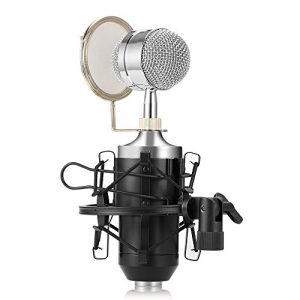 ---
The device attracts attention with its unconventional and interesting design. On the one hand, typical microphone details, textures, colors, and shapes are used here. The microphone should look primitive in such conditions, but this does not happen. The developers breathed the maximum of style from a minimum of possibilities, and it turned out to be a bit cumbersome at first glance, but a very stylish solution. The ZINGYOU BM-8000 seems like a serious professional device.
The case is made of shockproof and wear-resistant materials, and this device is designed to serve the user quite a lot. The mic will theoretically be in place in conditions of active daily transportation and operation, but the best thing you can do is to equip it with a small home recording studio. Using the device to communicate on the Internet and record video and audio content has also not been canceled. The main point of the review here means that bloggers can be quite happy.
Of particular note is the device bundle. The developers were not too lazy to stuff the kit with everything that could come in handy and simply satisfy the demands of a demanding consumer of a basic level. In addition to the microphone, the kit includes a hanging stand, which allows you to position the microphone in almost any convenient way, a clip for attaching to the table, a separate metal mount, a pop filter, a 3.5 mm HLR adapter, and a sound card/microphone adapter.
Technical Features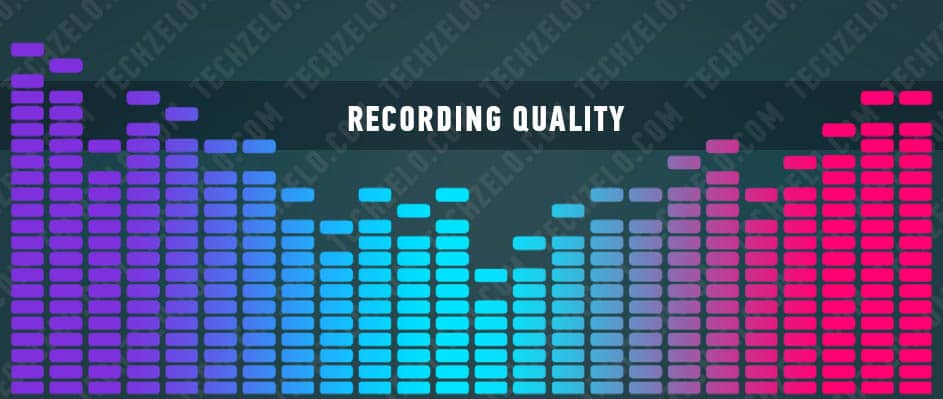 The technical component of the device is not something particularly outstanding, so I suggest only stopping at the points that interested me. I think this is exactly what can encourage consumers to buy and use this device.
Firstly, we are talking about a decent implementation of a cardioid radiation pattern. If there is a need to record or transmit isolated sound from a single source, then the ZINGYOU BM-8000 does a good job of this. Third-party noises are not too noticeable even in a very noisy environment (but in the studio / at home). Feel free to try recording vocals or acoustic instruments.
The device has a high signal-to-noise ratio, which allows you to transmit sound quite naturally. The developers offered users an unusual additional system of protection against third-party noise, which gives confidence to the sound. The vocalist receives a clear and fairly even sound image.
The last thing to notice for any professional review in this case. The question of compatibility with software and operating systems, since we are talking about using a newcomer home studio. Everything should be very simple here at the stage of connecting and preparing for work, with which the model copes. Windows 7-8-10, macOS, some versions of Linux are applicable.
Conclusion
In general, this is a nice attempt to show the beginner the fact of the existence of studio microphones for recording speech, vocals, and acoustic instruments, which combines a cheap price and acceptable technical capabilities without serious flaws in at least one aspect.
A big advantage, respectively, will be the wide versatility of the device for home tasks. The user will be able to record a simple demo with acceptable sound quality, or use a microphone to communicate online, gaming and produce blogging content, including podcasts and videos on YouTube.
The developers did not complicate the system in anything, and the microphone will easily connect to any software and hard on its own and will be ready to work right out of the box.
If all of the above in review resonates with your requests, then ZINGYOU BM-8000 will satisfy them completely.
Characteristics and features
low budget mic for home studio
medium technical capabilities without noticeable flaws
widely universal solution for simple recording of vocals and acoustic instruments, as well as podcasting and production of video content
decent build quality
impact-resistant construction
cable adapters, pop filters, and several mounting options included
manufacturer warranty
cardioid pattern
76 dB signal noise figure
30 – 18000 Hz frequency range