Looking for decent solutions to equip a studio? That is when everything is not too primitive, but you do not need to pay a bundle of money either. If we take into account microphones for a home recording studio and try to find inexpensive solutions in the mid-level category, then the rather popular model of the Audio-Technica AT2035 microphone is taken into account first and foremost. Is it worth your attention and interest? I did a little research on my free afternoon on Sunday, and am ready to share with you a professional review with a detailed opinion. Everything as you love.
General information
Audio-Technica AT2035 Cardioid Condenser Microphone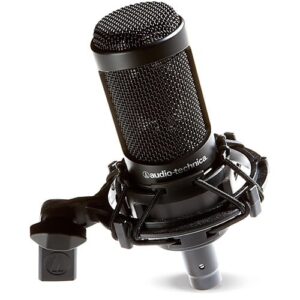 ---
Audio-Technica AT2035 is a studio microphone. The developer positions as the closest pre-professional option in its product lines. The top model Audio-Technica AT2050 differs only in individual elements of functionality; at the same time, it differs qualitatively in capabilities from the budget version of the Audio-Technica AT2020
At the same time, the relatively inexpensive cost hints automatically to classify it as "below average". But this is at the level of intuition. Therefore, our subject was so interested in me.
Accessories and first look
The microphone lies in box with a tight layout. Minimum free space inside. The device itself is additionally fixed in a fixing cell made of thick dense foam. The box is very durable. The kit comes with a leatherette reticule carrying with an embossed logo and a thick soft lining. The microphone also has an AT8458 pendant stand, which has proven its versatility and the ability to accommodate even in very limited conditions.
Technical features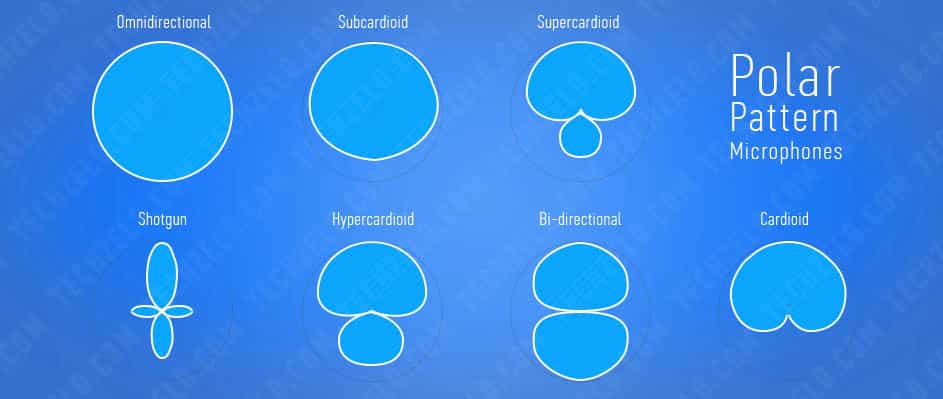 An important distinguishing feature of the Audio-Technica AT2035 from budget devices is the presence of a -10 dB attenuator and a low-pass (or high-pass, the same thing) at 80 Hz, which greatly increases its flexibility in tuning.
In terms of power, our mic is universal. It works from phantom power and can operate at 11-52 V. This is very versatile, and not everyone can boast of such a characteristic.
A completely new capsule with a diaphragm diameter of 0.96 inches (about 24.3 mm) was designed for the AT2035. The same capsule is also used in the BP4025 professional reporting microphone. The microphone feels great for speech recording tasks, but its main purpose is a high-quality recording of vocals and instruments in a home studio. For fully professional use, the microphone is still not suitable, but this does not indicate its unsuitability. However, professionals can try this device in the studio for fun.
The maximum sound pressure level is 158 dB. That is, it is very stable for a serious load. There will be no problems with recording a "heavy" guitar.
Sound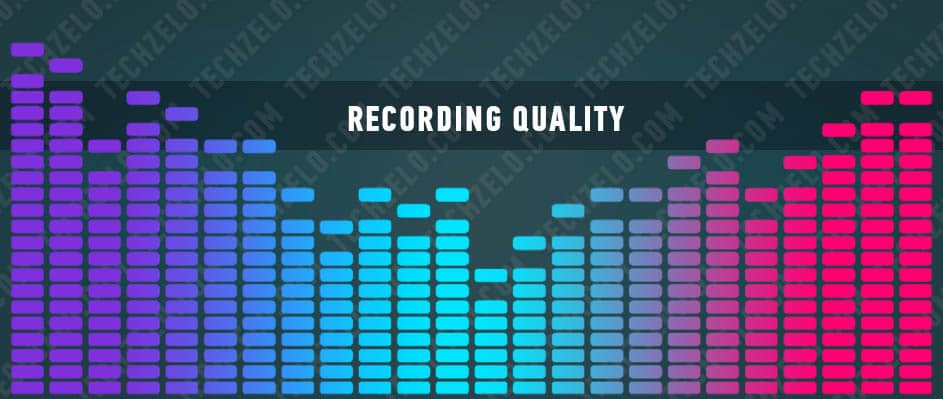 On the Internet, you can find many test recordings of the Audio-Technica AT2035 in various conditions. For example, a sample library (without compression) can be founded freely on the official Thomann website. You should evaluate the sound under the conditions that are available for listening to make a personal conclusion about the purchase.
In general, the device makes the sound very clearly and expressively. However, it captures not only the necessary details but also unsuccessful recordings. Any incorrectly sung note will be accurately displayed on the record, and it is more difficult to mask it. I highly recommend getting a good pop filter right in the appendage, because there is no such solution in the kit. And you should not spare money on a pop filter in this case, because the difference will be significant. I prefer combination filters, they tightly delay explosive consonants and significantly soften the bursts of sibilants. By the way, the microphone is universal, and it perfectly writes both male and female vocals, an acoustic guitar, a djembe, and a cajon.
Also, this microphone is extremely sensitive to room acoustics. If it is not possible to decorate the walls with acoustic foam or its analogs, then it is important to use acoustic screens that are mounted behind the microphone.
Conclusion
Audio-Technica AT2035 impresses with its balance of all components, as well as the ratio of overall quality and very affordable price, as for the middle price segment. Attention to detail and accurate assembly allowed developers to achieve maximum quality from a minimum of capabilities, and this is at least worthy of respect. As a maximum, so the most prominent place in your home recording studio.
Characteristics and Features
Mid-budget mic for home recording studio
One-stop solution for recording vocals, acoustic instruments, and more
Very accurate and expressive sound capture over the entire frequency range
Cardioid radiation pattern
20 – 20,000 Hz frequency range
Microphone, AT8458 elastic spider suspension, and soft protective case