Live streaming technology has changed the video production industry and the world of entertainment considerably.  Vloggers and streaming gamers are able to produce fantastic videos without extensive investments in infrastructure and equipment.
Who might have thought that playing games for a wide audience to watch would be a form of entertainment? Twitch and YouTube streams are very popular nowadays. Folks are fond of computer games and like to follow the game-passthrough process. But it's not only that. The entertaining commentaries make the streamers successful. This wouldn't happen without a decent mic for streaming that helps to deliver the player's remarks on the classy, spectacular adventure!
How to select a microphone?
Selecting the best microphone for streaming, pay attention to its type. There can be different pickup patterns enabling capturing in this or that area. Omnidirectional mic captures everything in 4 directions and, consequently, the poor option for streaming. On the other hand, it grants marvelous sounding. Though bidirectional gadget is closer to the goal, it still performs worse than unidirectional microphone – best pick for live streaming.
Recording quality
It's important to be heard perfectly to earn the reputation of a streamer. In case the streamer isn't heard he loses visitors. Therefore, many of them prefer to purchase the best possible tools for streaming and microphone its essential part. It's necessary to have the device that doesn't pick up everything around, otherwise, viewers will hear the background sounds, mouse-clicking and other noise instead of voiceover.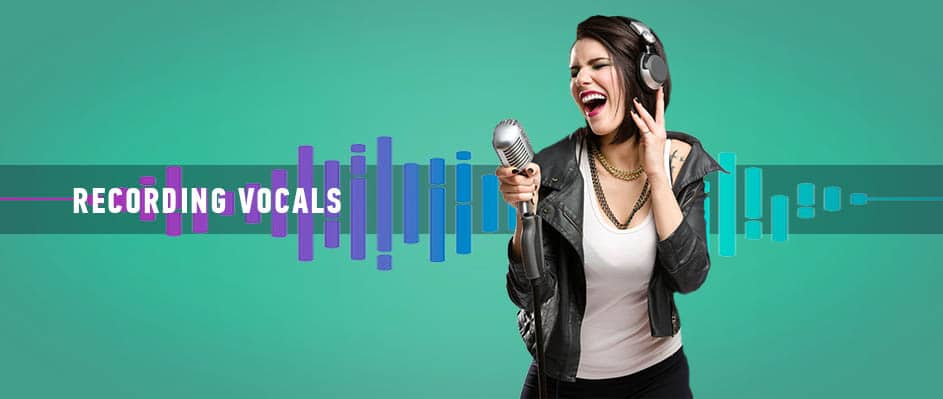 Adaptability
Working under different circumstances, it's essential to regard a number of factors when selecting the best microphone for streaming. The equipment should be adaptable for conditions and deliver consistent result.
Form factor
Does the form matter? It certainly does, but the issue should be solved individually. There is an extensive selection of mics nowadays so the gamer can easily choose the device to meet his demands. A microphone for live streaming placed on a stand before a person is inconvenient and interferes with the process. Some devices distract attention and don't let concentrate. The gear clipped on clothes or headset is a better solution in this case.
Price
What should one do to derive benefit from the brilliant offers available on the market? We always want the best, however, short of funds. Therefore we need the best microphone for streaming within the available budget. It takes much investigation to acquire such gear. The devices within a certain price range tend to have a certain set of features and consumers compare them to pick the right option.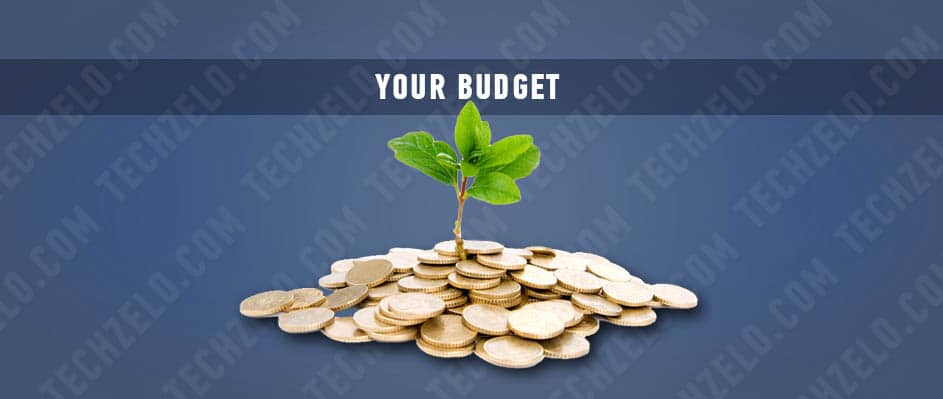 Top 15 microphones for streaming
Certain people are obsessed with pure sound, while others look for a live streaming microphone that just slightly suppresses background noise to make them heard. The requirements differ significantly. It's not problematic to purchase supreme device when the consumer's prepared to spend a ton of money. However, it's challenging to find a live streaming microphone with pure clarity being on a tight budget. Then experts advise comparing the models to discover a suitable unit for streaming. The list of 15 popular devices is offered for consideration below. The person will definitely see a fantastic microphone to his liking in that selection.
Audio-Technica AT2020 Cardioid Condenser Microphone
(Read review Audio-Technica AT2020)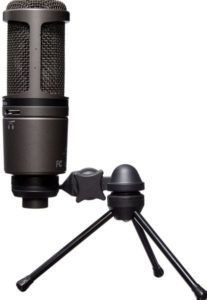 Creative folks looking for fantastic audio should try this condenser. It is important to point out that this is not a USB microphone for streaming and customer can face an obstacle – it'll need additional gear to function. There is just no possibility of connectivity without special accessories. If this isn't a problem, it becomes the best mic for streaming. In case it's challenging, there's a similar model of AT2020 with USBport.
It's a wonderful option for commercial voiceover text. Taking into account that this is XLR and these items are pricier, the model presented by the company is a budget microphone, which a good option to start with for streaming. It's also an excellent item for newbies selecting XLR device.
---
Audio-Technica AT2035 Cardioid Condenser Microphone
(Read review Audio-Technica AT2035)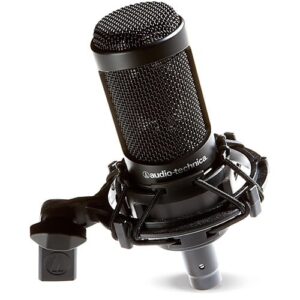 AT2035 works perfectly recording a dynamic sound like a human voice. It's a splendid live streaming microphone isolating the gamer's voice. It cancels out all undesirable noise and delivers unbelievable clarity. The effect is improved by well-designed shock mount delivered with a mic. It is rather versatile and it's easy to use it for gaming. It's frequently chosen by Twitch and YouTube content creators. The voice sounds warm with it.
It's also worth noting the solid build of the device. It'll serve the owner for years to come.
---
Audio-Technica AT2050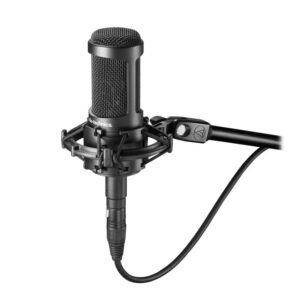 It's a condenser bringing smoothness to the speaker's voice so the stream sounds well. The main plus – its versatile polar patterns letting the consumer make the item either omni, figure-8, or unidirectional. The latter is advised for streaming but it's always great to have a big selection. It's a multifunctional thing and the best mic for streaming alongside with other purposes.
Some streamers make versatile content. Select it while planning to utilize the device in different ways. It has never been easier to be heard over the web. Forget about rubbish acoustic quality with this amazing unit. Taking into account the set of other properties the device deserves the praise.
---
Antlion Modmic 5.0

This item serves flawlessly as an addition to headphones. The consumer attaches it using the magnet appliance. Such incredible simplicity makes the device popular. It is effortless to use it and it helps to obtain better quality. However, easiness of setup doesn't impress all and they complain that poorer quality than that of a standalone device. It's actually explicable – the accessory isn't equal to the best full-fledged devices with a pack of features but it's a budget microphone, which is used for streaming and it performs its work brilliantly.
Some users still think that such an alternative is preferable when you lack sufficient space. It's definitely a worthy solution in case the attachment unit is required. Probably, it's even the best microphone for live streaming of such type.
It's just always at user's disposal when enhanced audio is needed. It's unidirectional and won't pick up all noise as other mics. If you do not want to acquire a separate headset, it's a perfect solution.
---
Blue Microphones Yeti USB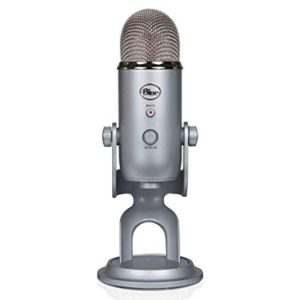 If you want a truly unbeatable mic, this is a great representative of the equipment with numerous pickup patterns to fit every necessity. It's essential to select the right pattern to eliminate mouse clicking and PC keyboard noise. The radio stations and independent content creators regard Yeti the best mic for live streaming. This unit has already become classics for pro-level and amateur recording. The device proved successful almost in any situation and liked for sound clarity. Even a newb sets it up effortlessly after the purchase. Yeti is best budget microphone for streaming.
Its solid-looking body can easily resist physical damage. Its design is highly appreciated by users. However, the item is not always able to cope with surrounding vibrations and it affects the result. Though it's easy for the customer to find a substitute with better sound, and even several ones those items are, probably, not so versatile as Yeti not so affordable than this mic, therefore the mic still remains the choice number one for streaming.
---
Blue Microphones Yeti Pro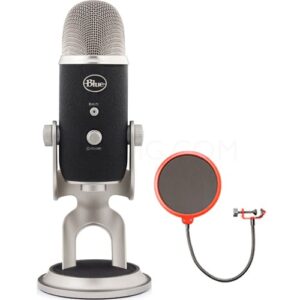 Though the customers are pleased with its little brother, there's always the possibility to derive more benefits from the equipment owned. Pro version was developed for consumers with high demands and need the best for gaming and live streaming on Twitch. The mic is a long player that was released in 2011. Despite the incredibly fast pace of time and quickly changing technologies of the modern world, the device enters the list of bestsellers. The condenser excels even newer models in many characteristics.
The unique feature of the unit is its high connectivity. The pro-level consumers will most probably use the XLR cable, while less techy folks take advantage of USB connection.
Apart from trio of capsules, there're also other features ensuring professional-level result though it's more costly.
---
Blue Snowball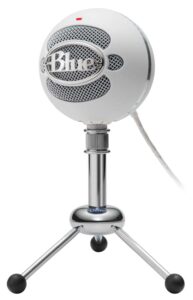 The customers, who are not ready to pay much for the streaming mic, should try this alternative. It's delivered with a height-regulated stand, so it's convenient to use the device. It also eliminates self-noise. The two polar patterns included can be sufficient when a microphone for live streaming is required. It's omni and unidirectional. The latter is preferable for gamers because enables suppression of noise behind the back and from sides, so it captures the speaker's voice only. The design is spherical and liked by lovers of extraordinary things. Besides, the consumers are able to select among different colors that contribute to the popularity of the device.
It also suits the podcasters using the unidirectional pickup for better performance. However, when discussion of many people should be recorded, it's better to change the slider then and switch to omni that records everything happening in the studio.
---
Focusrite Scarlett CM25 MkII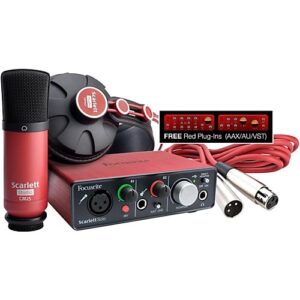 The device is equally good for capturing of the loud and quiet voice. It's unidirectional and reproduces effortlessly all emotions expressed by the streamer when some unexpected situation occurs in the game.
Nevertheless, there are still things that do not let us call it the best microphone for gaming despite excellent result it delivers. The reason has to do with connectivity. Provided with XLR only, it limits the users' possibilities but, as experts point out, can be helpful for beginning audio engineers.
Judging by multiple reviews, it takes some guesswork to attach the device to the stand, which comes with the microphone. The filter is also included so it's great for streaming and other narration work.
---
Razer Seiren X
(Read review Razer Seiren Elite)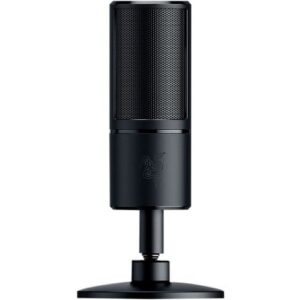 This beautifully looking device with a bit futuristic look is able to capture the hearts of the audience when used properly. Serien X reduces the amount of noise in the background, so it doesn't spoil the quality of the YouTube video. It does not reject it altogether and still some noise is present but it doesn't deteriorate the result significantly. This is the best live streaming microphone in terms of quality for many gamers. Its compactness and portability are additional things that make the use of the unit convenient.
The item can be perfectly placed in front of the speaker with the help of a special arm purchased additionally. The use of shockmount and pop filter improve the sound even more.
It is equipped with volume control. The mute button is a good addition for a streaming mic. It will save you if unexpected interference occurs.
The accuracy is superb. It works almost flawlessly for speed recognition function. Those who value that along with aesthetic look will love the device!
---
Razer Seiren Pro Elite XLR/USB Digital Microphone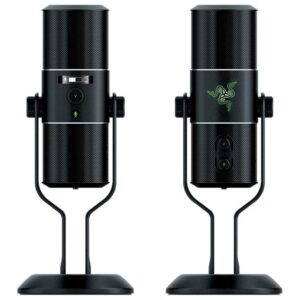 The model was specially designed to become the best mic for gaming. It is provided with USB for convenience of a gamer so it is easily connected to the computer. Being dynamic, the item picks up less noise consequently this is exactly what many streamers are looking for! Just imagine how much noise they produce hitting the keyboard, typing and clicking the mouse constantly. All this will hardly remain unnoticed but at least won't interfere with commentaries of the playing person. Enhanced quality was also provided with the filter added to this model. It's a great microphone for streaming with volume adjustment and mute button.
One of the coolest features is the indicator of turning red when the sound is too loud.
---
Rode NT USB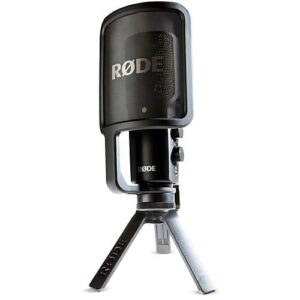 The device looks like a studio microphone and it really delivers fabulous quality, therefore, the gamers can utilize it for streaming. That being said, the device with a pro-level quality still remains the budget microphone and can be used for professional use. Being unidirectional, it is acquired for streaming and podcasting and can easily beat other devices with similar application in many respects.
The design is stunning and looks fantastic. It gives some reassuring sensations and helps to stand out in the overcrowded market full of excellent videos. The streamer will sound beautifully after the purchase of this premium equipment and feel great as well as the device is a perfect addition to the working place. Rode is the best mic for gaming.
---
V-MODA BoomPro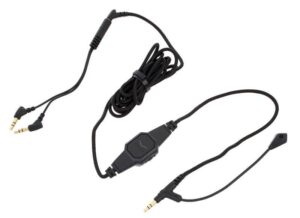 Those who want to take the streaming to the next level should improve it using this mic for live broadcasting. Most consumers are highly satisfied with what they ultimately obtain. A miniature device is easily attached to the headset not making it cumbersome and heavy. The person can make a ton of gaming with such equipment without being tired. Though it's an omni pattern, it outperforms many unidirectional devices in performance quality. The cable is extremely flexible and convenient. Despite its low cost, the item looks reliable as the device has gold-plated connectors.
---
Sony ECM-CS3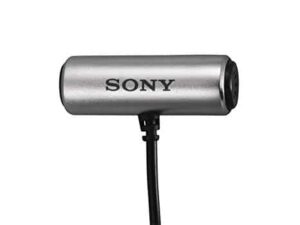 A tie clip device is a perfect solution when playing person needs hands to be free. Therefore the microphone is one of the best options for live streaming. It's not even noticed on your shirt. Usually applied for business purposes, as the unit has omni pattern therefore captures sounds heard from different sides. The quiet place is preferable for use. It records the voice clearly and delivers loud sound. Purchase the gear to reduce wind noise or use the program to get rid of noise such as Adobe Audition. It takes a minute to get an enhanced result. It's a stereo device the best budget microphone for the money, which can be used for streaming.
---
Samson Meteor Mic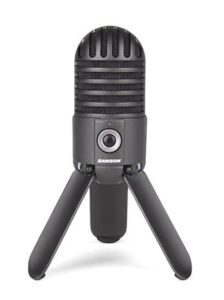 The content creators who want to amaze their listeners should pay attention to this device that delivers fabulous clarity and some impact on the speaker's voice. The mic is appropriate for podcasters, live streaming, interviews, and other narration. Place it on the table and enjoy rich sound quality or take the device when going somewhere else. It's lightweight. The legs are folded with ease and were designed with portability in mind.
The design is bold a bit compared to Yeti, for instance. It's equipped with USB and starts working when plugged into the PC. The person doesn't have to browse over the web in pursuit of drivers. It functions automatically. The budgeted condenser with a large diaphragm always delivers excellent performance.
---
Zalman ZM-Mic1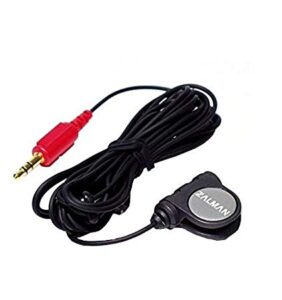 It may seem that it's impossible to achieve the result with something of this kind. It's just a light piece of plastic at a very budget price. It's ridiculously low. Can it really be useful? As it turned out, it can. The uni-directional mic is frequently used for live streaming and performs its job without issues.
If the user doesn't lose it or step on this tiny item accidentally, it'll serve long. It picks up some noise, therefore, it's better using it in the right environment.
It's a perfect option for gamers using headset who try to improve the audio of their streams.
---
Conclusion
The quality of the live streaming microphone is the basic thing contributing to the success of a streaming gamer. The viewers will just close the tab with poor audio and your career of a streamer is over. Therefore it's of primary importance.