Even the entry-level musicians are aware of different polarities of microphones. In general, there are three basic pickup varieties:
Omnidirectional – used to capture the sound around.
Unidirectional – applied when sound from one direction is needed, hence the prefix 'uni'. It's also called cardioid directional microphone.
Bidirectional – employed as a rule when it's important to capture sound from two directions, therefore the word begins with 'bi' that explains the meaning. Just like others, the definition of this microphone type says for itself.
The users who want to make a flawless recording should consider these properties into consideration to avoid poor results. Directional properties of microphones shouldn't be neglected. Moreover, it's better to regard these factors in advance prior to the mic purchase to acquire the device you need.
Omnidirectional mic pattern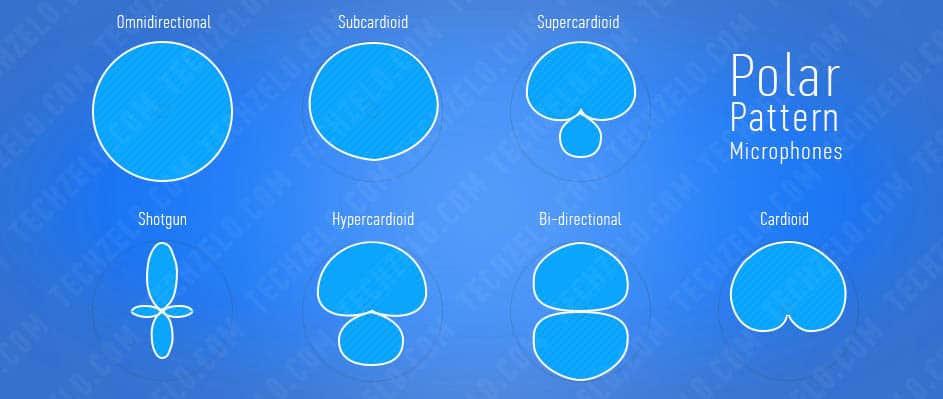 As we can state from definition of microphone with omni polar pattern given above the process of recording with such device refers to capturing the environment around the mic. All sounds heard around are equal for such mics and they record them on the same level. Consequently, the omni device is sensitive to the sounds coming from different directions.
When to Use Omni's
It doesn't matter where the mic is directed when it features omnidirectional microphone polar pattern. Other things are important such as proximity. What is closer is captured well. It's necessary to keep the mic's capsule right in front of the source for better signal and result.
When to choose it:
When you need flexibility.
For instance, you don't know where the source is going to be.
When it's necessary to minimize wind noise.
The rear ports of unidirectional mics often cause turbulence and noise on recording. Capturing with mic of this pattern also reduces effect of plosives and reduces negative sides of proximity effect.
When the person needs to record the sound of the room or a wide sound source.
As a rule, lav mic is chosen for omnidirectional pattern. It's convenient to attach it to the clothes for recording.
Movo M1USB Lavalier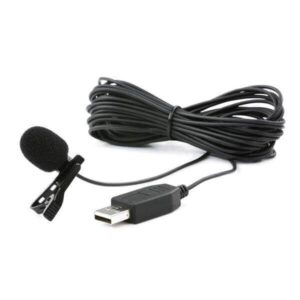 This is a clip on microphone;
It's a condenser;
The length of cord is 20 ft.;
Foam windscreen for clean capturing.
---
Sony ECM-CS10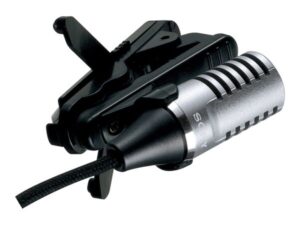 Tie-clip style;
Low cost;
Solid built;
Natural sound;
Excellent when inconspicuous design is needed.
---
Shure VP64A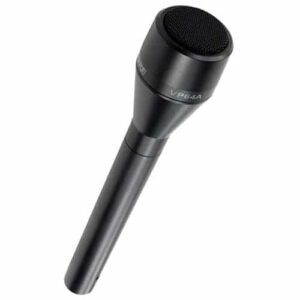 Handheld;
Suitable for those who value movement and freedom during recording;
Less interference due to better construction;
The grille with water resistance.
---
Supercardioid microphone
Cardioid microphone captures the sources in front of it and blocks the others from other directions. It isolates the noise coming from the environment therefore it's frequently chosen when the person recording source wants to achieve the higher level of performance. Supercardioid device is a more directional mic so it's necessary to locate it in a right way to attain successful result. The types of directional microphones are presented below. Select the example of mics you like best here.
When to Use Cardioids
Cardioid mic can be useful when:
The drum kit should be miked up;
There' s no possibility to isolate the sound from other instruments;
The space is untreated.
Sennheiser e945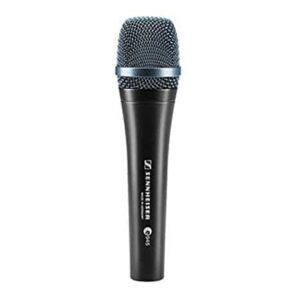 A dynamic handheld mic;
Solid built, made of metal components;
Supercardioid device perfectly isolates noise and ambient sounds;
10-year warranty.
---
Neumann KMS 105 MT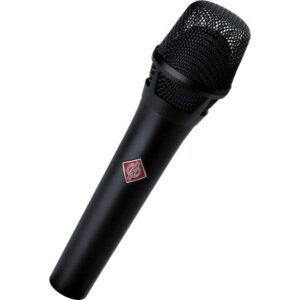 A dynamic handheld mic;
Robust construction;
Comes with a standmount and comfy bag;
Smooth sound.
---
Shure Beta 58A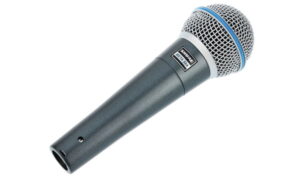 The device is used for pro-level sound reinforcement. The advantages include:
Rugged device;
Steel durable mesh grill;
Available in wireless form;
Delivers detailed clarity.
---
Hypercardioid mic
Hypercardioid mic is not that sensitive to the sound coming from side and more directed to the front source. Its pickup angle is smaller and this helps to obtain a more detailed, clear reproduction. It should be used when it's important to suppress unwanted sounds in the room. Direct the mic towards the source only.
Sennheiser MKH50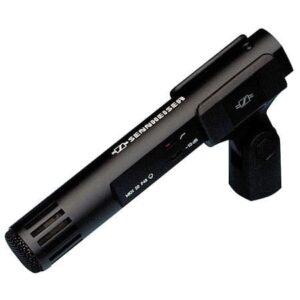 It mutes the sounds on the sides;
Small amount of selfnoise;
Includes inbuilt filter removing proximity effect;
Nice black design.
---
Schoeps MK41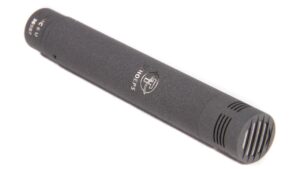 The directivity of this mic with hyper cardioid mic pickup pattern can be compared with the same property of shotgun microphone. Therefore it's often called the best hypercardioid device. It's the choice of professional sound engineers because:
It delivers natural sound;
The device records dialogues well (this is one of bidirectional mic uses along with figure-8 pattern);
Diffuses the energy of sound, so the sound is not colored.
---
The consumers like it much and often choose it when pricetag is not a problem.
Audio-Technica AT4053b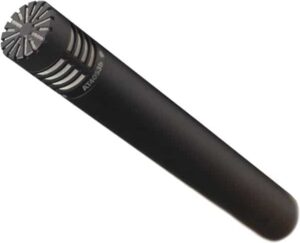 The device was created the be able to record professionally in the most challenging environment. What features customers like:
Cardioid condenser microphone pattern flawlessly isolates sounds from back and sides;
Doesn't distort sounds;
Small diaphragm device;
Awesome sound.
---
How to achieve the result for outdoor work? Just use this mic! It delivers sound like an excellent shotgun.