Who is looking for a high-quality microphone for a little money? Even well-known manufacturers are pleased to offer an outstanding combination of price and quality for a lower product segment. So if you need solutions for undemanding tasks, for example, podcasting (we do not take into account the needs of recognized professionals in this niche), then Audio Technica ATR2100-USB is quite capable of becoming the optimal choice for a wide range of beginners and amateurs. Be sure you will not regret it. And it will become clear very quickly. Next, I will help you figure it out.
Appearance
In general, the manufacturer sacrifices design refinements in favor of practicality. This allows you to give the user a widely functional and high-quality microphone at an affordable price. But it is not all that bad. One glance at the microphone from the outside is enough to establish a decent appearance. It's just that the thing is that the Audio Technica ATR2100-USB looks very simple, typical, and without zest. But this is not even a problem for the main target audience of the device, which is looking for exactly the mentioned price-quality ratio, and is ready to buy such a microphone for undemanding everyday work.
Speaking more specifically about the appearance, the Audio Technica ATR2100-USB is characterized by a brushed aluminum coating (this is an advantage against the most typical black microphones). The microphone has a minimum of functional elements on the body, because only power on / off and the microphone status indicator are located here. If you buy a microphone in order to speak, and you demand consistently high-quality sound all the time, then more is not needed here. In general, here we have an all-metal body, including part of the head grill. This design is very robust and simple crash tests performed brilliantly. Rather, without minimal damage.
Audio Technica ATR2100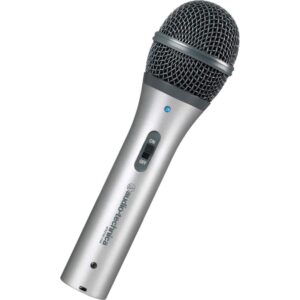 ---
Functionality
Diving inside. What is a good microphone aside from design issues? The filling is quite typical, but the set of functions determines the wide functionality of the device. The frequency range is 50 – 15000 Hz, and this is more than enough for recording speech at home. The sound will be expressive, rich and accurate. Also worth mentioning is a decent AD converter and a 16-bit sampling frequency of 44.1 / 48 kHz.
But what's so special, anyway? This model pleases especially versatility in terms of connection. Nominally, the Audio Technica ATR2100-USB is positioned as a USB microphone for all popular platforms, but an analog XLR output is also available. That is, the device is simultaneously compatible with computers based on Windows and MacOS, as well as audio interfaces and mixing consoles.
The connectors are located at the bottom of the microphone, along with headphones and volume control. By the way, the latter function is far from universal in this category of devices. And this is also a nice plus.
Special mention deserves the equipment. The manufacturer took care of the maximum convenience and provided everything necessary for comfortable work out of the box. The package includes: directly the Audio Technica ATR2100-USB microphone with an XLR cable, a clip for a microphone stand, a stand for a mini tripod for a desktop computer. This seems to be an insignificant fact, but I personally was very pleased with such a set. Adds credibility to the brand and device instantly.
Sound review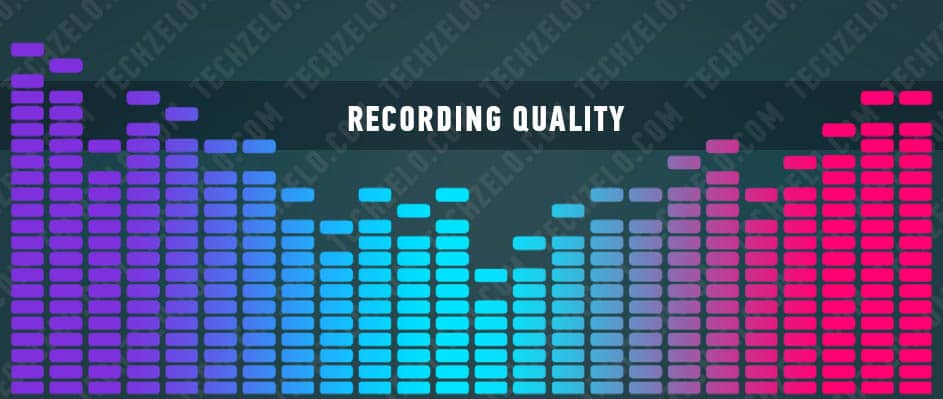 I tested the microphone in different tasks, and it showed versatility and narrow focus at the same time. The specifics of using this model should be limited to home use and speech recording tasks, including podcasting or creating video content. This is how the microphone will perform best. It gives a very clean and clear sound in this case, which is especially pleasing with balance. In the described context, the microphone can be used in almost any convenient way. But you should not go beyond this scope, and Audio Technica ATR2100-USB will be useless there. The objective flaws of the model will be immediately noticeable.
Although, in extreme cases, it can be used on stage for undemanding tasks. For example, it is worth doing in emergency situations. In the normal case, it's worth choosing more specialized microphones for the scene. But the performance of Audio Technica ATR2100-USB is good, and that's a fact. He deserves respect in the context of his category.
Conclusion
Basically, I said everything I needed right in the review. Audio Technica ATR2100-USB provides an excellent indicator of performance and versatility, both for a microphone in a budget price category. He is able to help out the user in almost any situation, providing an acceptable sound. However, it's best for the device to produce content and podcasts at home. This is a great starting model for novice bloggers and podcasters. The lack of need for complex settings, as well as a wide range of accessories will provide maximum simplicity and pleasure from out of the box. And I recommend Audio Technica ATR2100-USB safely, if the above resonates with your tastes and needs.
Features and characteristics
Both USB and XLR connections
shockproof all-metal housing
cardioid pattern
extraneous noise reduction
ease of use without additional settings
50 – 15000 Hz frequency response
1 kHz/48 kHz sample rate