Should you expect anything good from microphones of the lowest budget category? Most people will think that the sound is strictly transmitted (we are not talking about the least acceptable quality). Someone is fully satisfied with this state of affairs, while others are guided by more expensive solutions of a universal or specialized application.
However, do not make too quick decisions. I constantly study the market for the cheapest devices, unlike many colleagues, and I find a lot of interesting things. Here you can find high-quality solutions not only for online conversations, but also for recording video content and podcasts, online games, and even simple sound recordings at home (I still don't talk about stage needs and professional sound recordings). And recently there was one model that provides all of the above at a decent level. For some reason, I didn't come across it before, or I simply didn't pay attention, but this microphone surely enters the tops of inexpensive stationary universal devices for the home. The overwhelming majority of positive reviews, and therefore it's time to talk about the Tonor TN12326.
General information
The main thing you should know about Tonor TN12326 in the first place is its price (can be found for $ 16-17). We will build on this, starting a conversation about the benefits.
This microphone is a little-known, but currently the quite popular specialized manufacturer of audio solutions, which sets the task of capturing the mass market. As a result, only a few successful models are obtained so far. (I will compare other solutions for contrast in the future microphone reviews, and I already have a couple of guidelines for research).
Visual aspects and equipment
The microphone is characterized by a simple and pleasant design. This is a solution to their inexpensive materials, but a good build creates a nice look. As a result, we get a device that does not stand out from the lineup to the poor side.
In addition, the manufacturer took care of the configuration. For a minimum amount, the user receives a complete set of sound recordings for a home studio. In addition to the microphone itself, the package includes a cable for connecting, an external pop filter, a mount for the pop filter, a separate noise canceling nozzle for the microphone and stand. (Interestingly, the stand has a very convenient function for rotating the microphone 360 ​​degrees).
Such a variety of tools is not observed in many more expensive devices, as you can see in other reviews. That is, a complete beginner can start building his own home recording studio with this device. It is interesting to add that the microphone in the basic configuration is designed to connect to computers and other devices on USB. An automatic connection out of the box without additional drivers is included. However, there is also a version with a 3.5 mm connection, and such a microphone will cost the buyer even cheaper.
Sound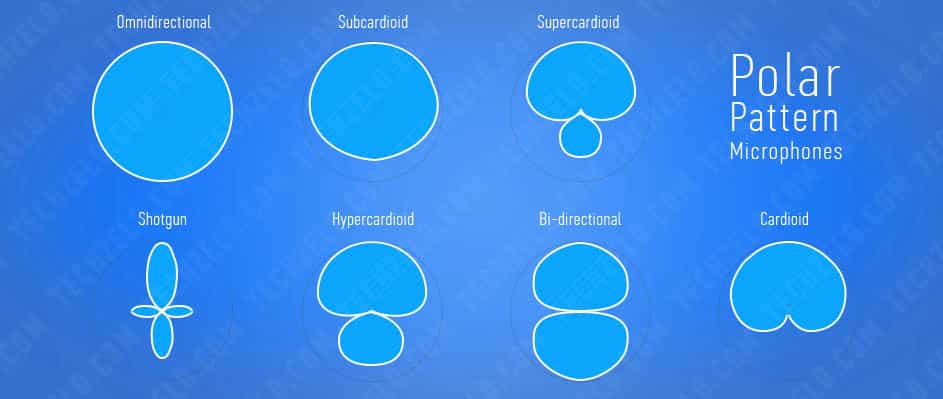 Tonor TN12326 is a cardioid condenser microphone. It provides accurate sound transmission from the main source without capturing (to a greater extent) third-party sounds. The developer took into account situations of reproduction of any technical noise, and they are excluded even for the lowest frequencies. This is facilitated by individual aspects of the assembly, like a gold-plated membrane capsule and full electronic control circuit and a gold-plated diaphragm capsule.
The stand is reliable, and it gives additional confidence to the sound, as it absorbs noise. In general, the device will last a long time in my opinion, and I did not find the prerequisites for quick-wear or permanent damage from small and medium mechanical stresses during these professional review tests. And if all this is used with the pop filters from the kit described above, the results are quite pleasant.
But do not forget about the disadvantages of the device. From the obvious, this is not a good enough sound solution. However, there is no possibility of connecting mobile devices, and this has remained incomprehensible to me. There is also a snap to a phantom power supply that is not included. The build quality is decent, but still, the microphone is not completely indestructible, and users at times notice quick wear and tear. However, the manufacturer always remains in touch on any issues with the equipment. That is, the user does not lose much if he tries this model, and the experiment does not end in success.
Tonor TN12326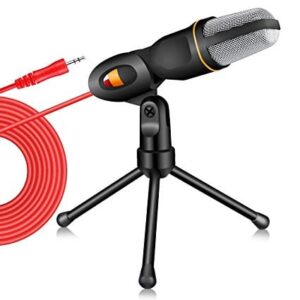 ---
Conclusion
In general, Tonor TN12326 is a very interesting solution in the low-budget price category, which is available for connection formats of 3.5 mm and USB simultaneously. Users can use this microphone at home fully to play speech in any format, or even simple sound recording. Classy equipment and freedom from extraneous noise, in general, give dozens of advantage points. Sound quality is far from ideal, but this is a good way for a beginner to try himself in this field without a lot of money. In any case, it will be almost impossible to lose. But what about the win? Probably, yes.
Features and specifications
Inexpensive universal microphone
An acceptable choice for gamers, podcasts, video content makers and conversations in Skype / Zoom
Versions with 3.5 mm jacks and USB
External pop-filter with mount, pop-filter on the microphone head, stand with 360 degrees' rotation included
50 – 16000 Hz frequency range