All microphone cables can be divided into two microphone cable types. There can be analog audio cables such as XLR or TS, but there can be digital cables as well. The principle of their work is different. The binary code is involved when digital cable transmits the data, while the analogue type of cable requires electricity.
Trying to capture sound at home, the consumers often face the problem of transmission of analog sound from mic in order to get it in digital format and process it with DAW afterward.
It's easy to see the difference between different microphone connector types. They differ visually and even entry level users can learn how to determine the type of connector studying the microphone cable parts.
To understand the issue with audio cables the person should learn more about connectors. This is what we should start with.
This is the cable connecting one instrument with another. It's the most common type of cable. It features a stripe on its tip and carries a signal and a ground. These cables are mono. It's better to keep such cables short because they tend to pick up noise when they are long. It's worth noting that not all audio leads are similar. They differ and we'll cover this issue below.
Its appearance resembles a usual cable but it's not so. Provided with a couple of stripes on its tip, it delivers a couple of signals and a ground. TRS stands for Tip-Ring-Sleeve after three contact points, divided by plastic marks between them. There are two different ways to employ this balanced cable.
The consumer can use it as a stereo cord, splitting the signals into the channels (left, right). The attachment of left channel signal differs from that of right channel. If the first one is connected to the tip, the second one – to the ring. As for the shield, it's attached to the sleeve.
Additionally, it can be used as a balanced mono cable. It connects professional audio devices. The balanced output of the instrument is connected to the interface with balanced TRS input. Balanced microphone cable delivers high-quality recording devoid of noise. It's possible to use the long balanced cables without quality deterioration. The unbalanced cable tends to pick up noise easily as well as radio interference.
The cable of this type is often used for live performance and for recording in the studio. A 3-pronged cable runs excellent signal even when the distance is big. It can be used for connection of professional gear between each other. The cable features male, female ends. Looking at the XLR vs TRS microphone cables, it's worth noting that being wired like TRS connector, it's also balanced that helps to reduce the noise to minimum. The specialists prefer XLR cables whenever possible considering them sturdier.
The reader can also run across the low Z cable term. It also refers to XLR cable. It's named this way due to low impedance signal its features.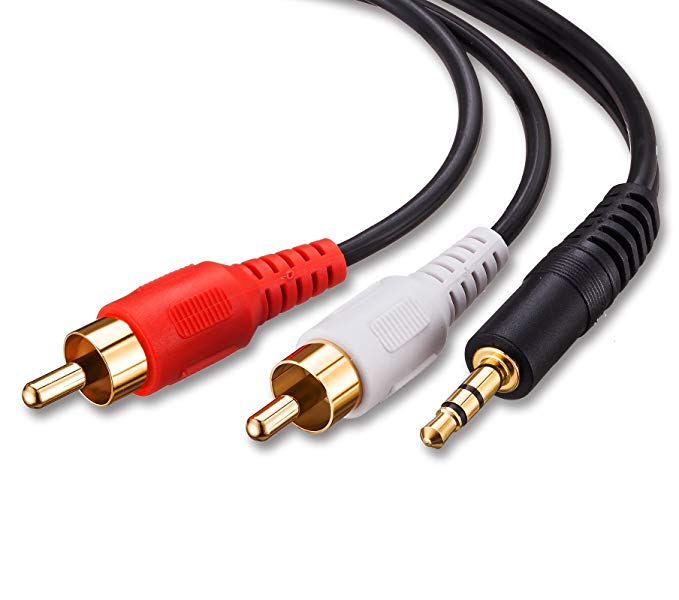 These are cables that are used in pairs in order to provide stereo. Such cable is also called phono plug or phone cable. It's often used with half-professional audio gear. DJs often use this cable. Having one connector and a ground, it works like TS cable. This is unbalanced cable. The red is often used to plug to the right channel and white – to the left one. It's also recommended to keep such cables short because they are unbalanced, consequently, electrical hum and noise can be easily picked up.
This 1/8 inch plug is used to connect headphones and mics. TRRS stands for tip-ring-ring-sleeve. In comparison with TRS cable, it has an additional ring hence the name difference. Additional ring on jack plug is necessary to provide one more audio channel. It's also used with laptops, smartphones and tablets. It features a combo input used for two different purposes as it was mentioned already. It's not only a microphone input, but also a stereo headphone output when employed with the right gear.
The microphone cables described above are analog cables. Alongside with them, it's worth studying digital cables as well. Any home recording studio includes the following cables.
Cables transmitting digital information about volume, notes played etc.
Cables help to exchange info between computer and music gear. Sometimes they transport MIDI data.
Best microphone cables
Connecting mic to audio in port, we expect to hear a perfect audio signal. However, not only equipment play decisive role in it. The accessories are very important. Learn how unbalanced and balanced microphone wiring differs. Those who don't want to delve deep into technical details, need to check the documentation before connecting the gear.
So, which mic cables should we select? Pay attention to the products offered below:
Samson SATM20 Tourtek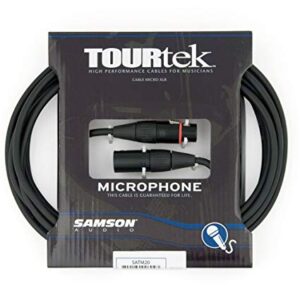 The item is affordable and provides great value taking into account low price tag. The main features of XLRcable are:
It's 20';
It features a nickelplated plug;
3-Pin Neutrik XLR mic input connectors;
Well protected against interference;
Has a braided copper shield.
Alternatively, it's possible to buy SATM25 model that is 25 ft. Both models do a very good job!
---
Mogami W2534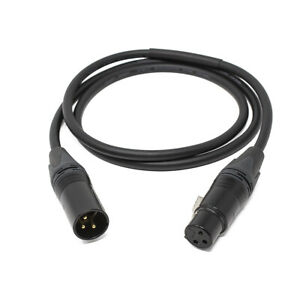 The cable is an industry standard used to keep the signal stable. Study the characteristics that are worth attention:
It features balanced quadstructure;
Made of superb materials produced on its own;
Interference of devices nearby are excluded;
Affordable price;
Shrinkage is excluded thanks to polyethylene presence that delivers conductor insulation.
---
Hot Wires MC20NN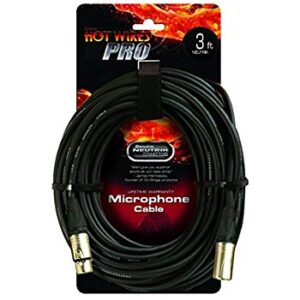 Being a durable noiseless accessory, it's often used in studios and for live performances on stage. MC20NN is highly valued for:
Excellent connectors;
Braided shield;
Thick (22AWG) conductors made of copper;
Protected against all kinds of interference.
---
Bespeco Instrument Cable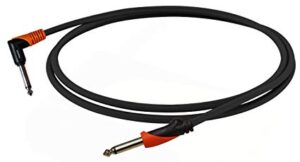 It's one of the most reliable products among musicians. They can always rely on high-quality connection when using the product. The features include:
Length 20 ft;
No noise thanks to graphite addition;
Wire OFC;
Shielded cable;
Well-built and durable;
High resistance.
---
GLS AUDIO Bulk Microphone Cable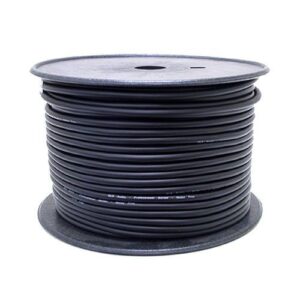 The roll of wire is perfect for interconnecting studio gear. The product is great for those who are able to solder their own wires. Its features:
Balanced Lo-Z;
Length 300'
Outer jacket flexibility;
Black;
Has a serve shield;
Wire with untinned copper is resistant to breakage.
Many sound experts admit that it's easier to work with such stuff in their work in comparison with foil or braided cables.
---