It's important to have a quality recording application at hand that affects the result considerably. Much depends upon their audio capturing and editing capabilities. It can be very helpful to have extensive functionality, therefore the specialists run tests to figure out the best computer microphone recording software. Using a computer built-in mic, USB mic, and different input sources, they record sound testing different features of the program and then share this knowledge with us.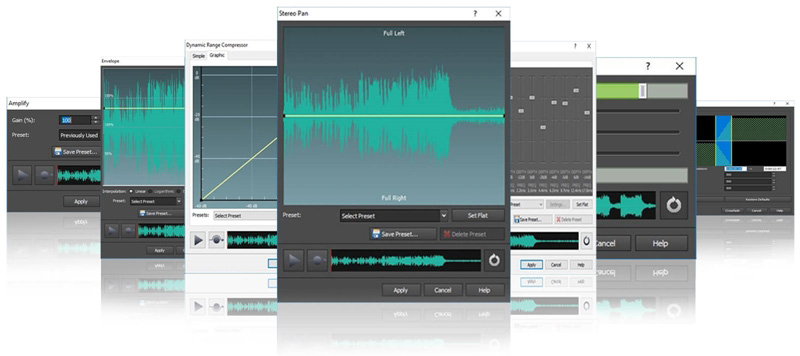 This is a pro-level software for editing audio. It supports the extensive number of formats thus making work with it easily. It can be used free on the condition that you are not going to use it for commercial goals. It is always possible to download the free version of recording software online.
Developed for Mac and Windows;
There's possibility of upgrade;
Using the batch processing the person is able to apply the same effects on many different files or convert a big number of files with one action only;
Bookmark and search features enable users to edit sound accurately;
Simple interface is clear to all;
It's possible to reduce noise with special audio restoration features;
It works with MixPad Multi-Track Audio Mixer.
It's a great option in case you just start recording.
It's really impressive how many features are offered for users when they select this mic audio software. It's better than any cheap software and it's absolutely free. It's open-sourced code is available to all developers. Despite wealth of features, it's clear even for the beginning users. Mic software for laptop or computer is compatible with different operating systems and surpasses even paid software in this issue. Look at some features offered by it:
Effortless connection of external gear;
Recording, editing and mixing tracks;
Adjustment of treble and basses;
Frequency analysis;
It's considered one of the best solutions when you need a program to record microphone though it has some faults as well. It does not offer beat-making tools, performs destructive editing and doesn't have support to apply to when users encounter difficulties. However, there are a lot of tutorials online teaching to use this microphone program for laptop and computer.
The consumers looking for USB microphone mixer software should pay attention to this program that offers tons of useful features. The solution is costly but is known for its versatility and excellent performers. It will suit those who want to use DAW interface with software. The advantages include:
Tons of samples and sound effects;
Embedded recording timer;
Capability to use plugins;
Pitch correction and many others.
Recording, editing and enhancement of audio is easy with this software. But it's impossible to rip and burn with it. There is no version for Mac users.
The advantage of this software is that it has a free and a paid version. It's also universal. Both novices who record for the first time and pro level specialists working in the professional studio find it helpful. The interface is simple and easy to use. Those who want to share the recording of studio mic online, can do it on SoundCloud. The benefits of software:
A good collection of editing tools;
Huge number of tracks without limit;
Work with MIDI equipment;
Tons of effects and arrangement tools;
Flexibility of use etc.
Visit the site to learn more about its features.
Those who perceive it just as studio microphone software are mistaken. It's more than that! This is an excellent assistant for those who create something new. It inspires and gives the possibility to go beyond the limits in the process of creation!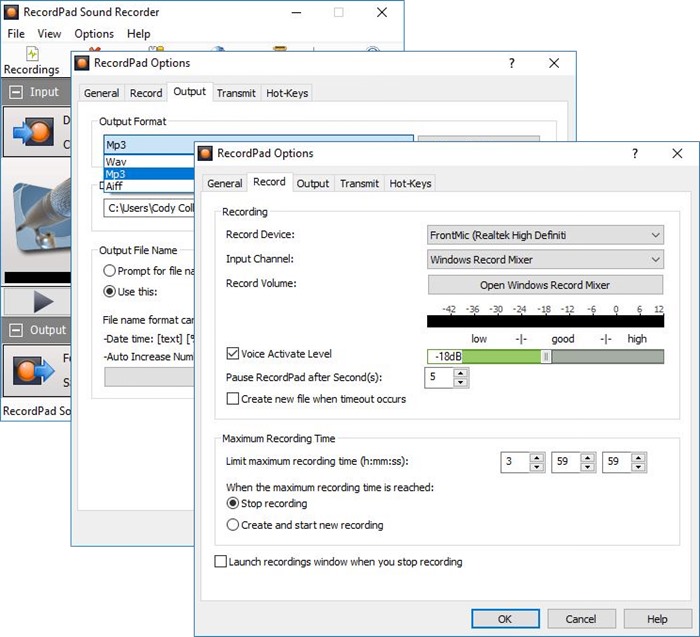 This is excellent program for devices working on Linux, Windows, Android, and Mac. So it suits almost all.
If you purchased USB mic and software for recording and audio processing is needed, consider this option without doubt. It's really worth investment.
Benefits:
Voice activated recording;
Integrated timer;
Digital, analog ripping and burning features;
Excellent support team available on phone and by email.