Who is looking for a reliable and durable lavalier for a wide range of tasks? The process of searching and selecting equipment in this category can become a serious challenge. There are several reasons for this, including the narrow focus of the application of most models, taking into account work tasks, as well as the banal complexity of identifying the purpose of a particular model at first sight. Everywhere we need user practice, and reviews do not always give an objective assessment. Most often, this or that model retains general characteristics and facts in reviews, but questions of field research of opportunities remain far from the reader and potential buyer.
Therefore, it is necessary to search for information separately in all cases. For example, there is an interesting model called Audio-Technica AT899cW. This model is not always in the forefront of attention of consumers, but deserves interest from a wide range of users. Why is it worthy to become the ultimate choice of professionals and ordinary consumers at the same time? In short, the secret lies in versatility and reasonable price. And of course, everything is based on the high quality of the product. The main positions of this device will be considered further.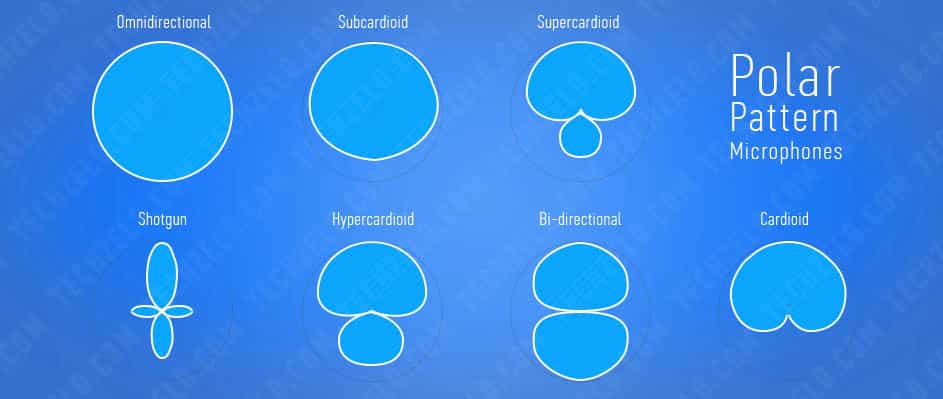 Appearance and design
Let's start the analysis with what attention is paid in the first place. The developers very carefully approached the concepts of practicality and ergonomics of a lavalier microphone. They did not introduce particularly innovative and complex structural solutions here, and emphasized the utmost efficiency of the assembly.
It so happened that the microphone has a fairly standard design, and only upon closer examination can you see the qualitative differences from budget models. However, this does not interfere in practice, since a lavalier microphone should help, for example, in recording interviews and podcasts, without distracting attention to yourself. The more restrained and minimalistic, the better, and here this rule is 100% implemented. As for me, not a single superfluous element is observed. Audio-Technica AT899cW can be easily placed on clothes, and the clip allows you to position it in any convenient way. All for the comfort of the one who speaks.
The design itself is made of durable and wear-resistant materials, and there have been no reviews of quick spoilage or loss of presentation. The model is characterized by a fairly good impact resistance and withstands small crash tests without visible damage. This serves as confirmation that the device will withstand active daily operation in the "field conditions".
Equipment
Audio-Technica AT899cW comes standard: the microphone itself, cable with locking 4-pin connector for A-T UniPak wireless transmitter and clothespin. Also, the package includes all the amenities that can only come in handy in working mode. We are talking about a lace for hanging on the neck, two types of wind protection and a storage case. That is, you buy a device, and accessories in the appendage will no longer be needed.
It is interesting to note that the cable has a length of 1.4 meters. This is a fairly long cable at first glance, but in practice this length is optimal enough. Power is possible from the battery, or phantom power is can be used.
Sound quality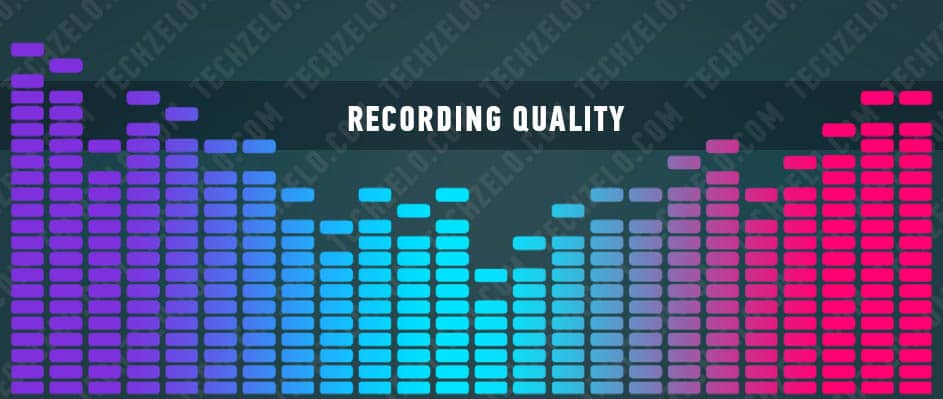 We pass to the most important aspect. Audio-Technica AT899cW delivers cool, accurate sound quality and fits perfectly in its price range. If we take in comparison some analogues, including devices of well-known brands, this model surpasses many in this parameter. That is, not everyone reaches the mandatory level that is implemented here, and for Audio-Technica AT899cW, the price-quality ratio is fully justified.
The radiation pattern is omnidirectional. This means that the microphone actively captures third-party noise without additional noise reduction. You need to be very careful and adjust the position of the microphone on the clothespin so that the speaker broadcasts the speech directly. That is, high sound quality plays a dual role in this case and picks up excesses of noisy surroundings. But do not forget about the additional filters in the kit, which solve the issue easily and elegantly. The developers made sure to achieve the perfect balance of capabilities and quality in all available ways. At the same time, there is nothing superfluous here.
The frequency range of the device is 20 – 20,000 Hz. This is more than enough to make the sound as expressive and accurate as possible.
Audio-Technica AT899cW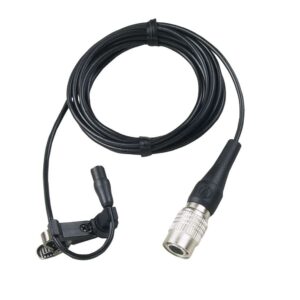 ---
General opinion
In my opinion, this microphone is very versatile. It is simple in every sense and will suit both a wide range of users and professionals for active use, for those for whom sound quality is of great importance. Therefore, simple users can find cheaper options, and the loss of quality by them will not be noticeable.
This mic is the best for recording interviews, creating reports and documentaries, as well as for stage dubbing (on set, on the stage of the theater, and so on).
Characteristics and features
condenser omnidirectional lavalier microphone
20-2000 Hz frequency rate
classic, minimalist design
high fidelity
pop filters and case included
battery / phantom power
Signal to Noise Ratio 64 dB