Blue Snowball iCE is a thing that I highly recommend to streamers and podcasters. I want to say it like this in review, without a preface. But why? Everything is quite simple. I study a lot of microphones for speech and audio content production tasks, and all the USB devices that I would like to use usually cost about $ 100. And above, of course. And this one can be easily found half the price. Its price varies around $ 50 with good sound quality and durability of the device. This characterizes the microphone as noteworthy automatically.
Frankly, even in a professional environment, my colleagues love him very much. They do not always use it, preferring more often high-end premium solutions, but for beginner and intermediate bloggers, this device is ideal. The best evidence of the recognition of the model is the large sales and reviews of a wide range of users, as well as regular positive reviews of specialists. If you browse the Internet, there are a lot of them. I will not take much time in such a situation, and very briefly, but succinctly, I will further describe the main features and advantages of Blue Snowball iCE in my professional review.
Appearance
Blue Snowball iCE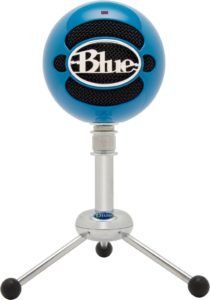 In pursuit of the best condenser, the person can run across an even cheaper alternative among the budget microphones. The extravagant model of Snowball with a convenient stand is mainly used for home studio recording.
---
The microphone body is a ball, which is offered in several colors. Black and white options are widely demanded, but bright solutions can also be found. In general, the microphone looks very catchy and remains compact at the same time. The case is made of durable plastic, which is complemented by a stylish metal grill with the manufacturer's logo. Such a microphone simply looks beautiful and deserves a place on the desktop of any person to give additional charm and atmosphere. But this is lyrics and personal opinion of this microphone review, I suggest moving further on the facts.
Among the functional elements, the Blue Snowball iCE design includes a status indicator on the top faceplate. It works when there is a cable connection to the computer. Inside the Snowball Ice a capacitor in the form of a pressure gradient with a cardioid pattern is used.
The microphone is mounted on a tripod. The design is implemented in such a way that it is almost impossible to invert by chance. Putting the microphone in a comfortable position for a conversation is also not difficult, and I tested it in several possible situations, even with a very limited available workspace. But, of course, the stance could be taller; the sound is captured in an even sitting position, but personally, it pulls me to tilt my head a little closer to the device. The simplest solution is to make a stand-stand for the rack yourself. For example, a book or a small box. But first, test the microphone in the work yourself, maybe you do not need it.
Technical issues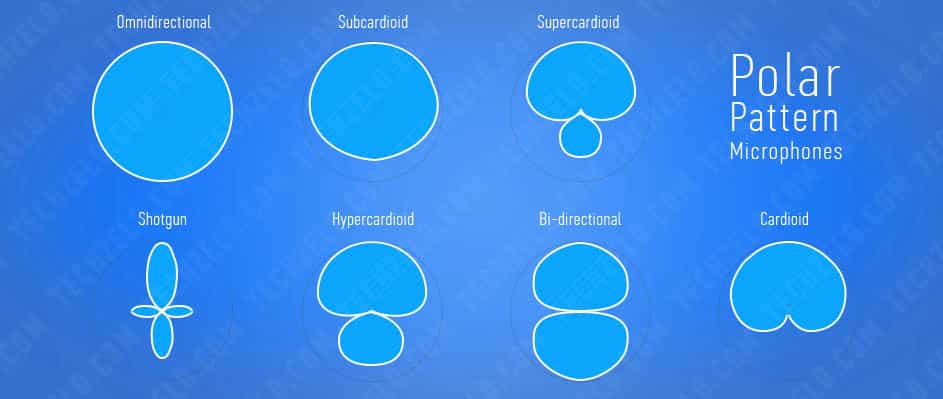 Blue Snowball iCE is an objectively budget option according to the possibilities, having a characteristic of 44.1 kHz / 16-bit. This is somewhat weak against the background of 100+ dollar models that can record 24-bit signals, but, in general, the quality is good.
As for software, the microphone is very versatile and friendly. You don't need a review to understand it. The device supports all current models of Windows and Mac, and for work you will also need a standard USB port and at least 64 MB of RAM (in 2005 I might say "well, ok," but this is too ridiculous a figure for 2020). That is, everyone will be able to use the device if there is a more or less adequate computer or laptop. The microphone works on the principle of plug-and-play, and the connection is automatic very quickly. I checked on several devices, including not the newest ones. And the microphone feels great when working with any popular programs for recording sound.
Sound and performance
I want to note in this microphone review first, that the Blue Snowball iCE captures third-party sounds in the room easily if there is no additional acoustic protection. That is, it is worth considering in case of use outside the premises. At home, with a small amount of outside noise, the result is acceptable. But to record sound, it's best to place the device as close to the signal source as possible. Perhaps even too close, but this is an uncomfortable problem. In general, the user can count on stable sound in the entire frequency range without sudden changes, and this means that you can try it for recording vocals and acoustic instruments. But first of all, I would not buy it for these tasks, it is better to do a preliminary test before buying. Moreover, the device sounds decent without a pop filter. But you can safely use it to improve the result.
My colleagues and I agree that the Blue Snowball iCE is very good for inexperienced people, including novice vocalists since the microphone allows you to achieve stable sound with an unstable main source of sound (with a small amount of external noise in the room). So it can be considered a universal solution for the home. Podcasters, creators of video content, and novice vocalists will be pleased.
Conclusion
This is not the best technical solution that you can buy on the market. But as for universal microphones for the full range of home applications, the Blue Snowball iCE is very good. And an additional catalyst for user choice should be a very attractive price.