The specialists advise to equip drum studio with 5 different types of microphones for drums to make the best drum kit. Sets of drums include different instruments, while the sound is picked up differently. Consequently, different gear should be used for recording. Read this article first before looking for the right mics. It will tell you about proper equipment for drumming purposes.
Prioritizing
Which mics are better for recording drums? How many of them should be used to attain a fantastic results? What drum microphones should enter the kit? There are so many questions to clarify. We will try to throw some light upon them. The matter is that many studios don't have enough microphones for recording of these instruments. Consequently, the musicians use as many microphones for recording as they can find. In ideal situation the number of mics can reach the dozen or even exceed it. The goal is to get excellent performance.
Overhead/Room Mics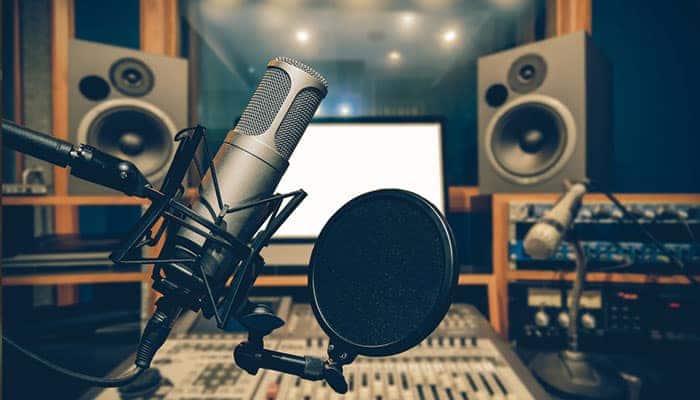 It's necessary to deliver a full stereo sound when drums are recorded. Therefore good drum kit should include at least a couple of overhead mics creating the surrounding drumming sound. It's better to use condensers for overhead recordings. These drum microphones are capable to provide best comprehensive sound.
Those who want to get the best drum crystal clear recording, purchase AKG Perception170. It's universal and can record different instruments including drums. However, it has very high sensitivity therefore the sound can be distorted. It's a perfect choice for the beginning drummers. Besides, it's an affordable model.
The professional studios, which can afford expensive microphones for recording drums buy, for instance:
or Neumann KM184.
Hi-Hat Mics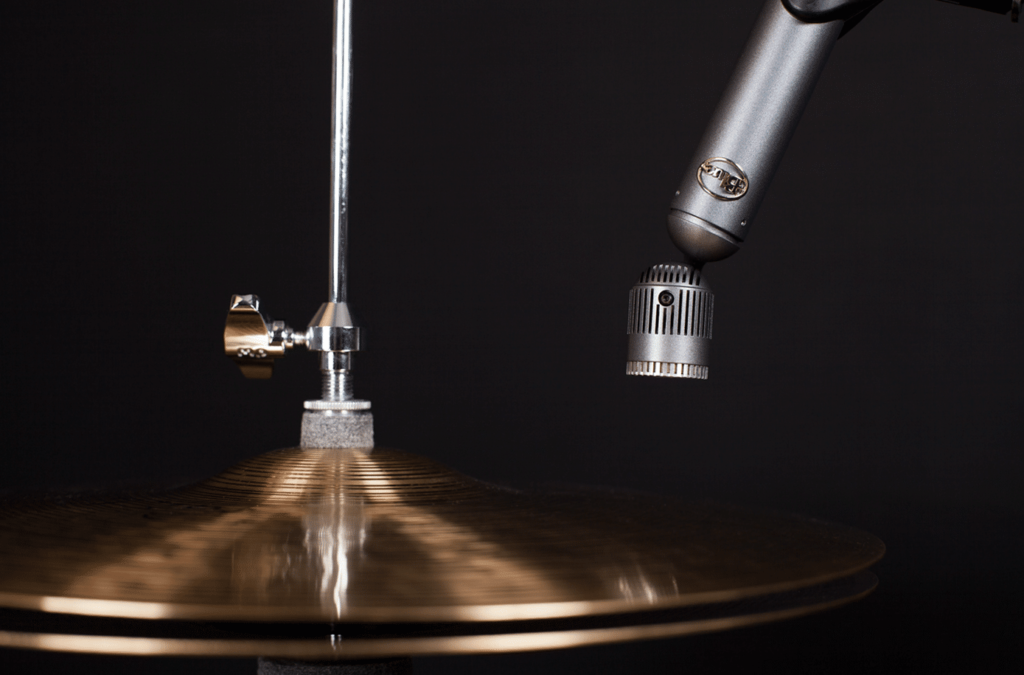 This is the instrument that deserves to have its own microphone. If you can afford the kit with hi-hat mic, select unidirectional small diaphragm condenser as it's able to capture huge area with sound. The device additionally picks up snare drums contributing to the ambience of sound.
Audio-Technica AT4053B can be an excellent variant for hi-hats. It rejects background noise well and delivers clean signal. It's known for its versatility and often used for recording vocals. However, this mic is rather expensive and not all can afford it.
The professional studios use Neumann KM184 as hihat mic.
Tom Mics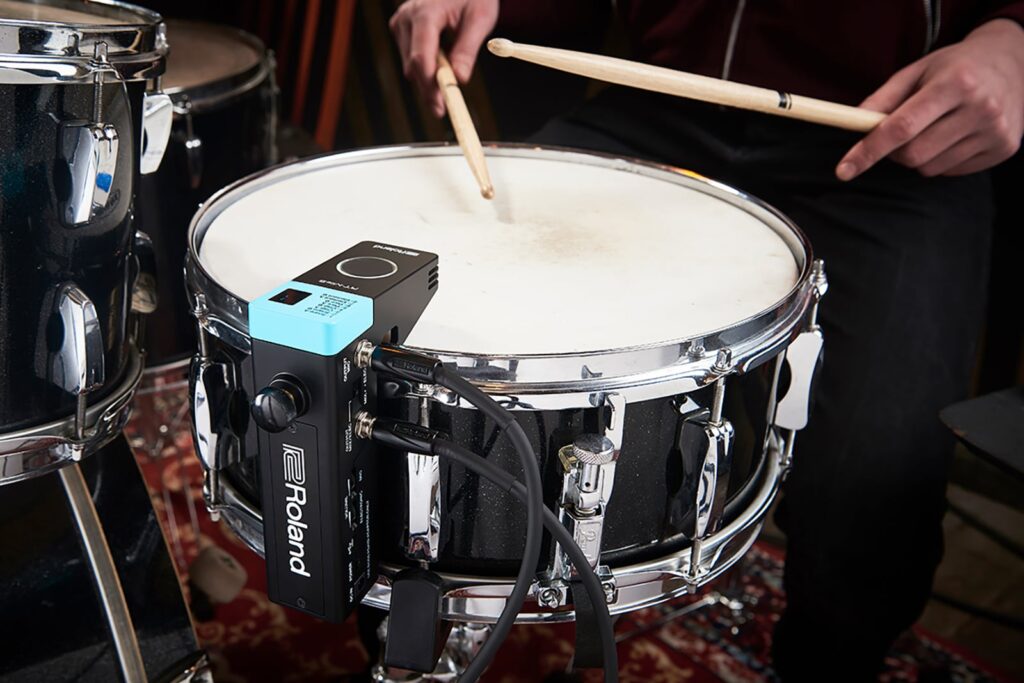 The toms make the sounder warmer and deeper. Usually the tom mics obtain enough coverage with overhead mics. But if you do, the cardioid mics should be selected:
One of the Sennheiser models: either MD421 or MD 441-U. Both models reproduce sound accurately without distortions. The customers are very pleased with their performance. The device will provide the best drum
If you want to avoid the hassle with mic stands, purchase e604 model from the same manufacturer. There's possibility of its mounting to the rim of the instrument due to the integrated tripod mount. It's small, light, adjustable and performs its job perfectly.
Other Cymbal Mics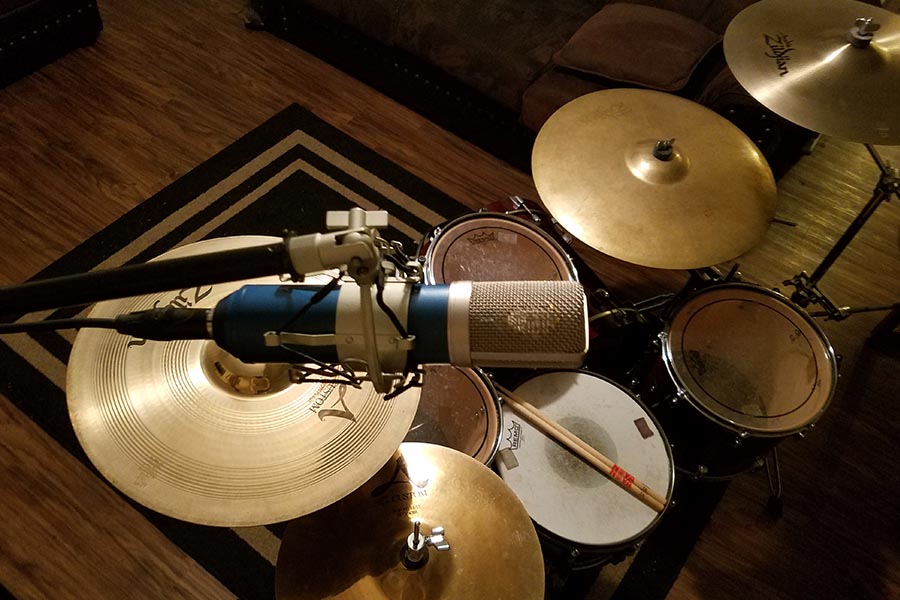 The experts of sound prefer not to use mics for other cymbals. The situation is very close to what was described already in the tom mics section. The sound from other cymbals is picked up by overheads and this is sufficient.  However, you can create the kit with special mic for cymbals as well, especially if it seems to you that best drum sound is attained this way.
Select one of small diaphragm cardioid devices. It can be one of those microphones for recording described above in the previous section (tom mics).
Like in the case with tom mics, SM57 is a popular choice. Usually, the reason for it is trivial. The kit of each studio includes several mics of this model.
Kick Drum Mics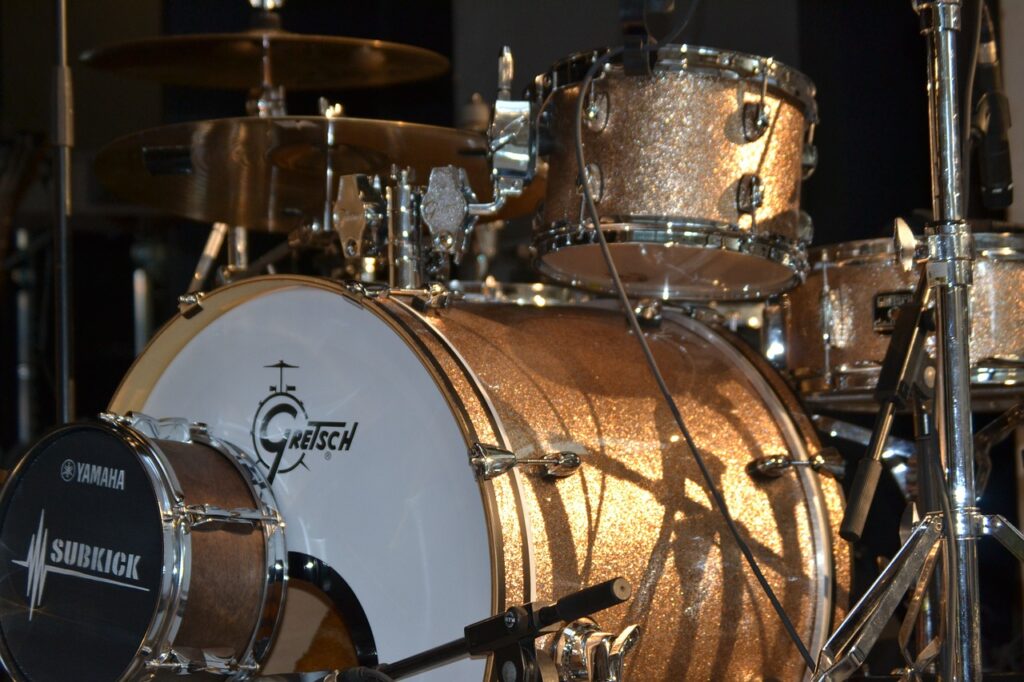 Kick drum mics should also enter the perfect kit because the kick drum won't get coverage then. Those who can afford only three microphones, should think about this option in addition to overhead models. The musician records this instrument as this source makes the performance fantastic. It's not enough to own such instrument in the setting, one should a proper mic to get awesome sounding.
Supercardioid microphones cope with this task well. Kick drums microphones are placed very close to the instrument or even inside it.
Select Shure Beta 52A for recording as the instrument sounds hundreds times better with this dynamic microphone. Such deep sound is often heard in night clubs and at concerts.
Those who want to buy a cheaper alternative, AKG D112 is the option. Its rotation capability enables to install it as needed. It works well for recording of low frequencies.
Snare Mics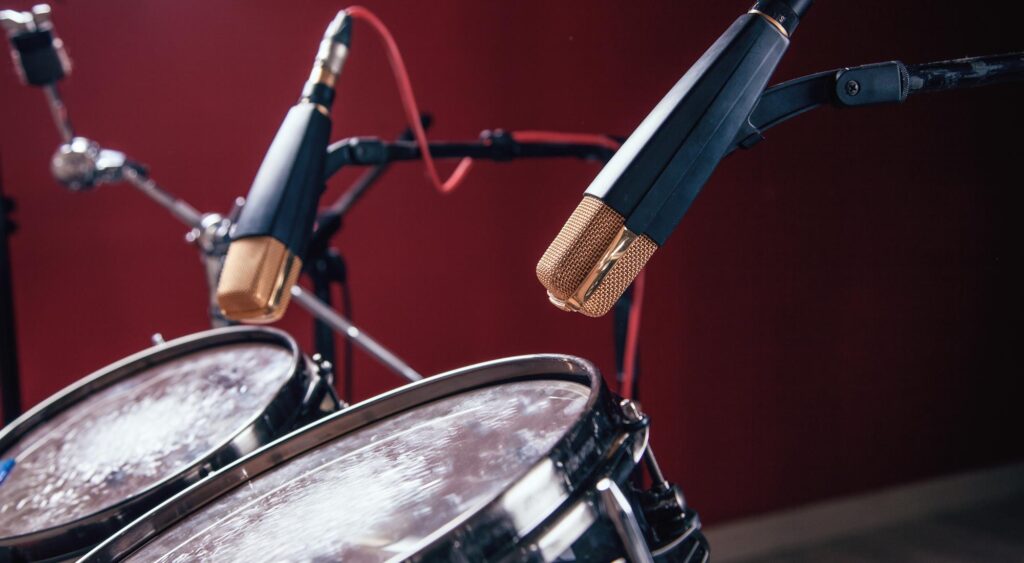 The experts recommend using Shure SM57 in case kit of 4 mics is created. All professional studios use snare drum It reproduces drums accurately. The main advantages of this dynamic mic include durability, high max SPL and good frequency response. Thanks to its pattern the mic the effect of bleeding with other drums reduced to minimum. It enters microphone kits of many musicians all over the world. If you're a drummer, consider this option. It should enter your gear.
Those who prefer more bassy sounds, can select Audix i5 instead. This is also a very durable device as it has cast zinc alloy body.
Drum Mic Bundles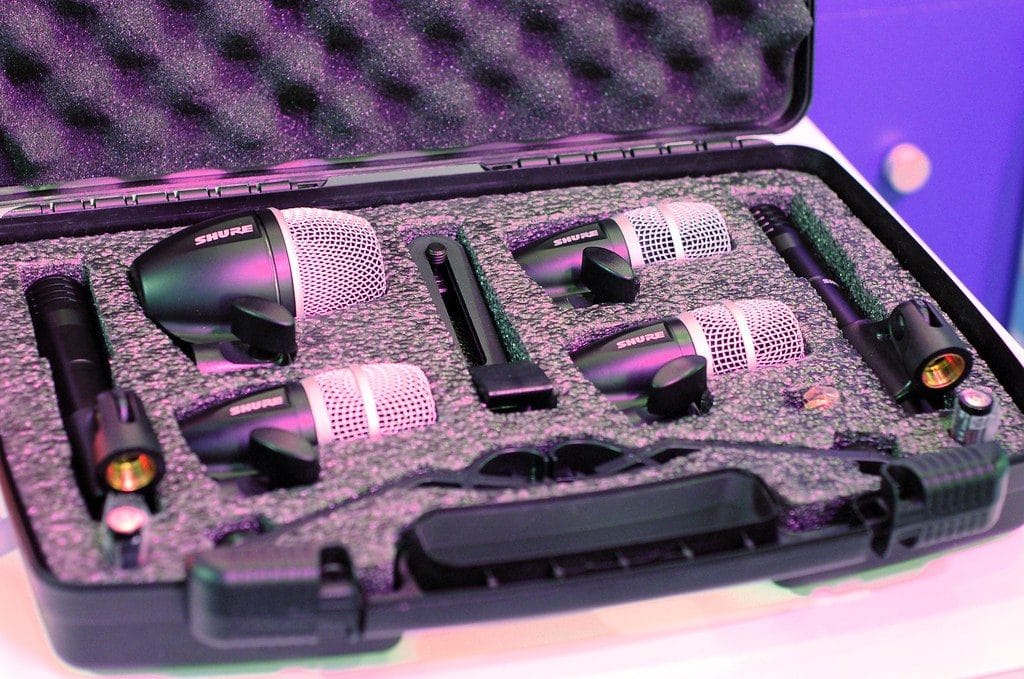 The consumer can acquire the microphones separately or purchase the kit including all necessary microphones. It helps to save your time and money. The microphones are rather expensive but can be cheaper when you purchase them in a bundle.
There are 7-piece kits among them:
4-piece kits in case you don't need so many mics:
This is the first thing to pay attention to – the right number of microphones for recording drums. Decide what is best in your particular case.  You should also look if the package includes the finest gear like in the case with Shure DMK57-52. The only problem is that the set doesn't have a condenser, which should be used as overhead mic.