The personal computer over the past couple of decades has evolved from an ordinary workstation into a full-fledged device designed to work with multimedia files.
To fully output the signal to headphones or speakers, the computer is necessarily equipped with a sound card. Many novice musicians use a computer to record their tracks. For this, special sound cards are designed, the parameters of which are significantly higher than the user ones. Unfortunately, not all people know exactly which sound card is suitable for recording voice or music in a certain direction. Today we decided to arrange an educational program and talk about the best external sound cards (audio interface) for connecting a PC, which can be used for home studio activities. It is mostly about common solutions available for everyone, not only audio interface for professional studio.
This applies to different price categories of the audio interfaces, but will focus on budgets available to each potential buyer as a whole. However, we will not talk about the goods of dubious quality. Only proven equipment from popular brands, which has many positive reviews. In addition, it is worth taking into account the disadvantages of each device. They are quite different, but not a single device can do without them. Perhaps this factor will help the consumer make a choice.
After we analyze the useful characteristics of specific models, let's figure out what to look for when buying best audio interface for home studio.
Focusrite Scarlett 2i2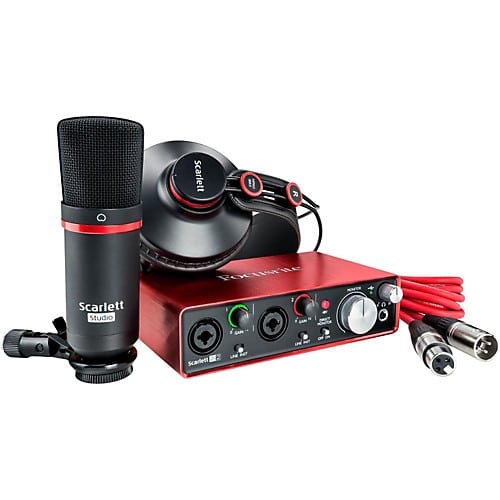 FOCUSRITE SCARLETT 2I2 is a best audio interface for home studio according to lots of professional reviews. It has two inputs and two outputs. This best external sound card has an attractive aluminum case, which is quite strong. For over 25 years, Focusrite engineers have designed some of the most popular mic preamps in the industry. This experience was used to create a preamp with low noise and low distortion, which is used on this device and top-level models produced by the same brand. The huge amount of available production power makes this interface suitable for electrodynamic, condenser and ribbon mics, regardless of source. Microphones are powered by phantom power.
The combination of Neutrik inputs on the front panel of the audio interface can be used to link linear and instrumental potential signals, as well as to connect microphones. So, the model is a perfect solution for recording the output signal of an electronic piano, while with one click of the switch the user can adapt the device to work with the output signal of an acoustic or electric guitar.
Scarlett plug-in package includes effects that are compatible with all major digital workstations. In terms of dimensions, the device is very light and compact, which makes it easy to carry it in a laptop bag. The interface is powered via the USB bus and you do not need any additional power source. Just connect the interface to your computer and press record. The package includes Ableton Live Lite 8 software and plug-ins presented here.
Features: Two pairs of I/O, two high quality mic preamplifiers, red anodized aluminum housing, 48V phantom switchable power supply, software, and plug-ins included
Pros:

stylish appearance, ease of connection, universally high sound quality, high quality components
Cons:

sound distortion when recording at very high volume
---
Lexicon Alpha

Lexicon Alpha is the youngest of the company's catalog audio interface for home studio with extremely modest features. For use in a home studio, the charm of this model is its cheap price. Lexicon Alpha case is made of blue and silver matte plastic. The handles are also plastic, have a texture that is pleasant to the fingers and quite smooth, moderately tight.
Lexicon Alpha is connected to the PC/Mac via the long USB cable supplied. Here the user can record several instruments at once. With this device and dynamic mics, you can record guitars, digital pianos, drum machines and much more.
2 line inputs allow user to record instruments with a linear signal level. In the package, the buyer will additionally receive the Cubase LE program, which is considered to be one of the best sound recording programs. With it, the user has the opportunity to use virtual instruments and a variety of plug-in effects for music. The Lexicon Alpha sound card works on ASIO drivers of the first version. The delay on them is slightly less than on the famous ASIO4All. Buying such a card will add performance to the PC/Mac.
Features: Cubase LE, Lexicon Pantheon, two inputs, two buses, two outputs controlled by a software mixer via USB, high-impedance input for instruments and 1 headphone output
Pros:

best price, the ability to use with low-power computers, quality licensed software included
Cons:

no headphone output volume control, no phantom power
---
Zoom UAC-2

Zoom UAC-2 is an ultra-fast dual-channel audio interface for home studio for Mac or PC. It can use two channels in parallel. This audio interface was originally created for optimal use on the macOS and Windows platforms, so the options of switching with a computer in any conditions remain great. With the help of this device, it will be possible to bring the quality of the recorded sound to a fundamentally new level. Connection is via USB 2.0 or USB 3.0; It is possible to connect with various mobile devices. When developing products, the most advanced SuperSpeed ​​technology was used, which ensures minimal delay in the output signal. In addition, there is a whole set of advanced features, for example, fourfold upsampling. Absolutely any musical instrument, microphone or another linear signal source can be connected to the sound card.
The card is suitable for playing audio from the scene, it can be used as a full-fledged digital workstation, aimed exclusively at listening. This audio interface is suitable for making online media presentations, game broadcasts, and so on. The tool can work with any mics, from the simplest to the PRO ones. The housing has a connector for direct connection to a household electrical outlet.
Features: Audio interface for USB 3.0 Superspeed with two inputs and outputs and support, Loopback for online broadcasts, games, and podcasting, low latency overdubbing and monitoring (with studio monitors) with zero delays in mono and stereo, 2 balanced combined XLR / TRS inputs for receiving microphone and line signal, Hi-Z switches for connecting electric guitars or bass guitars, the ability to turn on phantom power (+48 V)
Pros:

stylish appearance, high quality from the edge, thoughtful user interface, reliable drivers
Cons:

no automatic shutdown when you turn off the computer
---
PreSonus Studio 24

We present to the attention of the consumer an audio interface for home studio that has not been on sale for long enough but has already managed to gain widespread user interest. The model is a solid solution for home and semi-professional studio use. The case is made of high-quality plastic with a matte finish, which prevents the accumulation of dust and dirt on the surface. The assembly is at a high level because all the elements are reliably fitted to each other, no backlashes and extraneous creaks are detected even with strong pressure.
One of the important qualities is the presence of a liquid crystal display that displays the input levels. The dynamic range of the transducers is 108 dB. In addition to the device, the kit contains Studio One Artist software with a number of auxiliary additional plug-ins. Connection to a personal computer is carried out using USB C / A cables.
Features: two combined microphone and instrument inputs with high-level preamps, two jack outputs, 1 stereo headphone output, level controllers for the main outputs on the front panel, specialized software included
Pros:

portability, convenient design, direct monitoring function for studio monitors etc
Cons:

relatively heavy weight, inconvenient headphone output location
---
Universal Audio Apollo Twin MKII DUO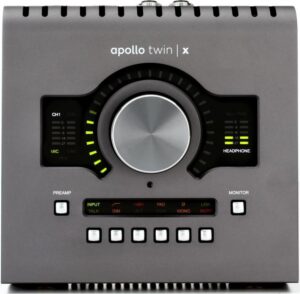 This audio interface for home studio has been presented on the market for several years and today it continues to steadily gain popularity without undergoing changes. It can rightfully be considered the latest generation of such equipment. The reason for this is the analog-to-digital and digital-to-analog signal converters, which provide the highest possible sound quality. The user has the opportunity to achieve perfectly clear sound and high-quality mix, even at home. This device has quite decent monitoring capabilities (using studio monitors etc), an integrated talkback format microphone is provided. The sound card operates on the basis of the Thunderbolt 2×6 interface for home, which is supported by the Windows and macOS operating systems. And this audio interface is equipped with the latest generation of converters.
All hardware buttons are located on the top panel, which also has a rotary frequency control. There are two liquid crystal displays. The case is made of high quality plastic. Its upper side has a matte finish; the edges are glossy. The overall dimensions are not too large, so the products will be very convenient to use even in touring conditions.
Features: Desktop Thunderbolt audio interface for Mac and Windows, digital signal processor UAD-2 DUO Core, Unison technology for modeling classical transformer and tube preamps, guitar amp and stompboxes, built-in feedback microphone, a large set of monitoring buttons for use with the studio monitors and other similar devices
Pros:

stylish appearance, high-quality sound, and assembly, built-in microphone
Cons:

there could be more plugins as standard, rather a high price
---
RME Fireface UCX

Excellent quality from Firefaсe UCX cannot be ignored. This is another best studio audio interface, and RME Fireface UCS is rightfully one of the best devices in its category that are available on the market today. The model is made in an ultra-compact format, and it is characterized by versatility. This audio interface for PC is equally suitable for working for studio and on the stage, providing high quality and accuracy of sound in any situation.
In terms of the number of connected cables, the model is practically no different from real professional equipment. Remote control is included with the product, so you can manage products from a distance. Connects via USB 2.0 or FireWire. The design is equipped with a large number of the most advanced converters, which provide a minimum level of noise and sound distortion. The delay time is minimal. The sound card is able to work with the TotalMix application, which provides a slight delay, and also allows for convenient routing. This model also has increased hardware processing, which is usually installed on the most powerful sound cards installed in high-end studios. Up to six user settings can be stored in the product firmware; they are called up by a special control button located on the front panel of the equipment.
Features: USB connection, 8 analog inputs and outputs, 1 independent headphone output, support for AES / EBU, ADAT and external synchronization
Pros:

high sound quality, small dimensions, great connectivity
Cons:

reasonably high price, severe overheating during prolonged use
---
MOTU UltraLite-mk4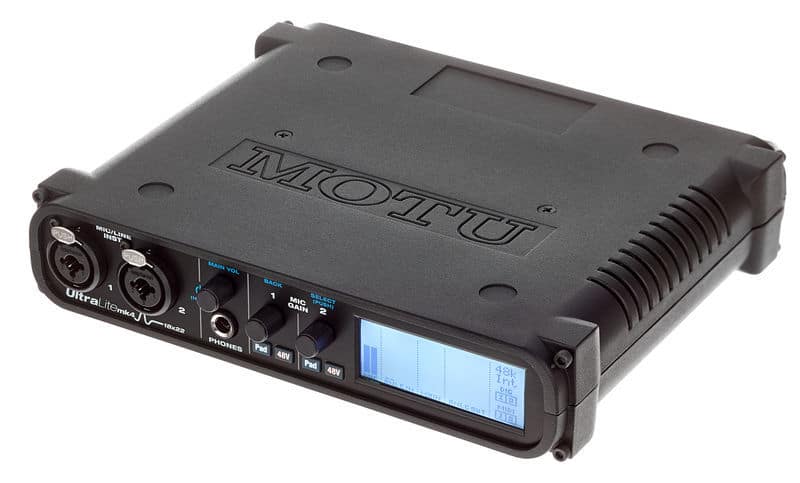 All potential buyers should pay attention to this rather interesting and original model with wide functionality. What is the device capable of offering the user?
On the front, there are many analog inputs and outputs of eight each of both types. Also, there are several controls and toggle switches for controlling sound quality and channels and a large, clearly visible liquid crystal display. It is quite simple, but very informative. A pleasant LED backlight makes it possible to work with the device even in low light. Power is supplied through a special adapter, or via FireWire 400. Power supply via the USB connector is not possible. If the user plans to use FireWire, then no more connection is needed. Power and data transfer are performed in parallel in this case.
This audio interface is characterized by excellent build quality. The sound is guaranteed to be clean, no cracks and noises during operation do not occur in most possible operating conditions. You can control the sound card using a special graphical interface. If necessary, the equipment is allowed to be used offline, without connecting to a computer. That is, in this case, the audio interface for PC will perform the functions of a separate switching unit.
Features: FireWire and USB interfaces, 117 dB wide dynamic range for analog outputs, large backlit LCD display, compatible with all popular DAWs, AudioDesk 4.0 software included
Pros:

high system reliability, minimal delay in sound, clear sound at the output, user-friendly graphical interface
Cons:

no power via USB
---
RME Babyface PRO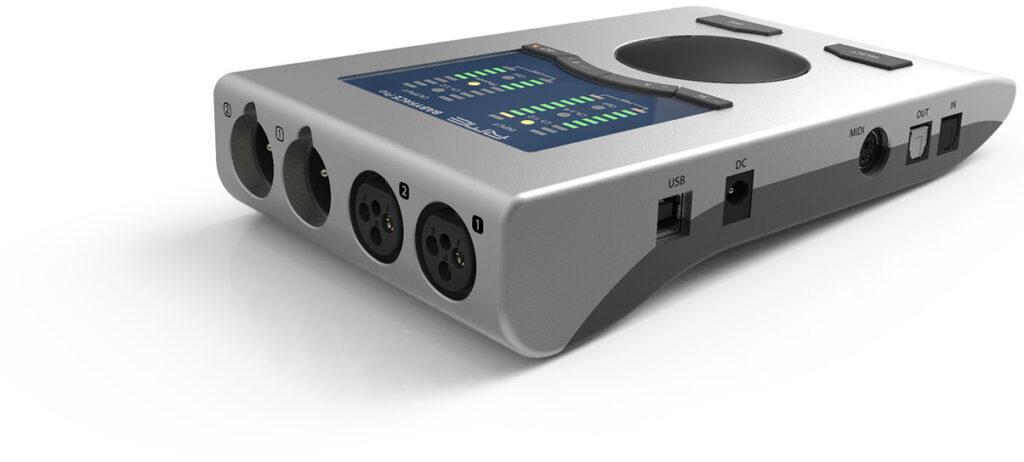 This best studio audio interface is characterized by compact overall dimensions and quite powerful sound. The sound is crystal clear and users vying to talk about it. The developers have reduced the level of external noise to an outstanding minimum. The device is placed in a small case made of high-strength cast aluminum alloy. The thickness of the metal is small, but the case is durable in general. This audio interface can withstand quite serious mechanical loads without difficulty and does not lose its presentation as soon as possible. There is also no shielding of sound from the case material, which usually leads to additional distortion. Connection is via a USB 2.0 connector.
If you connect an external ADAT converter, you can use a very large number of analog channels. In total, 12 input and output channels are available here. This equipment is perfect for professional concert or for studio activities. A number of musicians purchase it for home use. The product has support for sampling frequencies up to 192 kHz, a switchable phantom power is provided. Microphone amplifiers are equipped with amplification up to 70 dB, and the step is only 3 dB. Digital control is implemented here, so the user can easily set the exact value of any parameter.
Features: aluminum housing, 12 pairs of analog I / O, digital level control for all inputs, separate outputs for high and low impedance headphones
Pros:

high sound quality, high details of the full frequency range, compact dimensions, rugged case, versatility
Cons:

reasonably high price
---
Behringer U-Phoria UMC204HD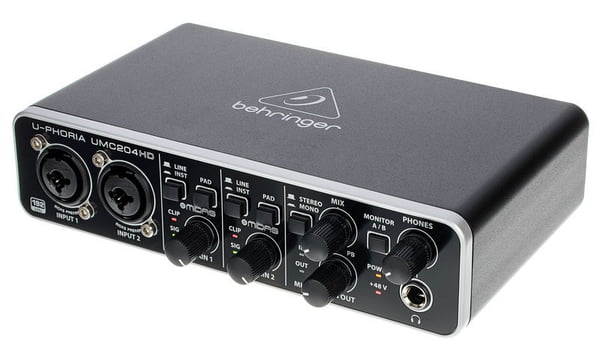 Behringer U-Phoria UMC204HD is a portable two-channel interface for home studio, which is designed to provide high-quality signal conversion, simultaneous playback of music through speakers and headphones. It also provides the ability to connect effect processing devices and MIDI-compatible equipment. Featuring outstanding compatibility with external audio interfaces and excellent sound output, this unit is suitable for studio (amateur recording) and small concert halls.
Behringer U-Phoria UMC204HD interface for studio supports the simultaneous connection of two microphones or musical instruments. To do this, on the front panel of the case there are two combined XLR / TRS connectors that support Hi-Z operation, Pad function and equipped with MIDAS microphone preamps. Also, for these connectors, the inclusion of a +48 V phantom power supply is possible, which ensures compatibility with high-end condenser microphones. Each connector has a sensitivity control and indicators for signal presence and clipping. The main section of the control panel houses the balance and volume controllers on the output connectors, a stereo / monophonic main bus mode switch, a 1/4-inch TRS headphone jack and a rotary signal level volume control on this connector, as well as a set of indicators. MIDI connectors themselves are located on the rear panel along with two pairs of RCA outputs used to connect speakers and mixers, a pair of balanced line outputs, two channel break connectors and a USB port.
Features: USB connection, 4 analog outputs, and 2 analog inputs, 4 input jacks, 1 independent headphone output, 6 analog output connectors, phantom power, MIDI input / output
Pros:

high sound detail, high build quality, a variety of settings, portability
Cons:

inconvenient layout of functional elements
---
Roland Rubix24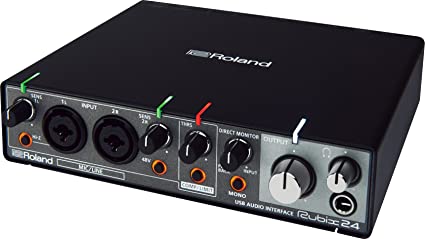 Rubix24 can boast of high sound quality due to new preamplifiers with the low noise level, compact but robust construction and the presence of all the functions necessary for modern musicians and producers. Audio interface has four line outputs. There is also a built-in compressor / limiter and supports the "Loopback" function. Power is implemented by connecting an optional adapter and USB port to the user's choice. The main feature is the extremely minimized indicator of external noise during operation, which is noted by all users. It also can be used for professional studio.
Reliable recording level monitoring is one of the prerequisites for obtaining a quality end product. However, the performer should focus on the music, not look at the miniature level indicator through the entire hardware. Rubix24 has large and bright indicators that organically fit into its design. Even from a fairly long distance, you can determine if there is a signal in the channel and whether there is an overload.
Roland Rubix24 studio audio interface features amazing compactness and versatility. This audio inteface has high-performance low-latency Mac and PC drivers for a reliable, smooth sound. In addition, it also supports the iPad, allowing you to get an incredibly compact system for off-the-record recording, touring or live performances. Included with the program is Ableton Live Lite, which is a powerful software + interface for studio production and live play. It is perfectly compatible with Rubix24 and does not require any configuration. It is enough to get the audio interface out of the box and start using it.
Features: USB connection, 4 outputs, 2 inputs, 2 low-noise microphone preamps, Hi-Z input for guitar connection, hardware compressor / limiter, MIDI input / output
Pros:

stability, great functionality, good sound, nice design
Cons:

outputs do not work at the same time, a heavy load on the computer
---
How to Choose the Best Audio Interface
Introduction to Audio Interfaces
All the popular models that we can recommend to everyone are discussed above. Each user can study the list and make a choice according to their needs. However, this does not mean that the offer on the market is limited to several devices. There are also a lot of the best audio interface solutions with different functionality, purpose, and in different price categories. To make a more voluminous choice, the user should be guided in the general concepts of this category of equipment. And then we will do a small review on this topic.
What is an Audio Interface?
As we already said, the audio interface (for home studio etc) or an external sound card is a means of reading data (sound) from external devices and transferring it to a computer for recording, subsequent processing, and so on. That is, the key task of this element of a personal computer is to convert a digital signal into an analog one, and then transfer it to headphones or speakers. Yes, almost all motherboards have an integrated sound card, but its power may not be enough to make a full sound recording. In addition, the integrated device will adversely affect the overall performance of the personal computer.
Therefore, the practice of buying an external sound card that will connect to a computer or laptop using a special high-speed audio interface connection, called FireWire, is common. Due to this solution, it is possible to significantly reduce interference, which positively affects the sound quality.
There are currently two similar standards:
IEEE 1394, which provides throughput at 400 Mbps;
IEEE 1394b, with a data transfer rate of about 800 Mbps.
There are also external sound cards that can be connected to a computer via a traditional USB connector. Such products usually provide access to speakers or headphones, as well as the ability to connect one or more microphones. Unfortunately, their maximum bandwidth does not exceed 480 Mbps. This may not be enough for professional sound recording.
The user can find and get advanced studio audio cards. Their main distinguishing feature is the presence of a large number of various outputs that can be used to connect a wide variety of musical instruments: electric, acoustic and bass guitars, microphones, synthesizers and so on. In addition, such audio intefaces are capable of high-quality sound from a drum kit. One of the distinguishing features of such products is the lack of the need to install drivers, however, you still have to install the software. It will be very useful when working with the equalizer and other settings.
Which audio interface should you get?
There are a few key issues to consider when choosing and buying an audio interface for  home, studio, live issues. First of all, there is no best audio interface in general. If the user has clear answers to these questions, search processes are greatly simplified. For example, it is important to know the number of inputs and outputs. 2 entrances and exits will be enough for podcasting and streaming, and 4-5 exits allow a person to record a small group at home. Also, the consumer should consider the type of connection, taking into account the data transfer speed and the type of computer. There are three main types, these are YUSB, Firewire, and Thunderbolt. And we must not forget about the sound quality and dimensions, along with the amount that a person is willing to spend on equipment. At the intersection of these factors, compromises are born. Several important factors will be considered in more detail below.
Connections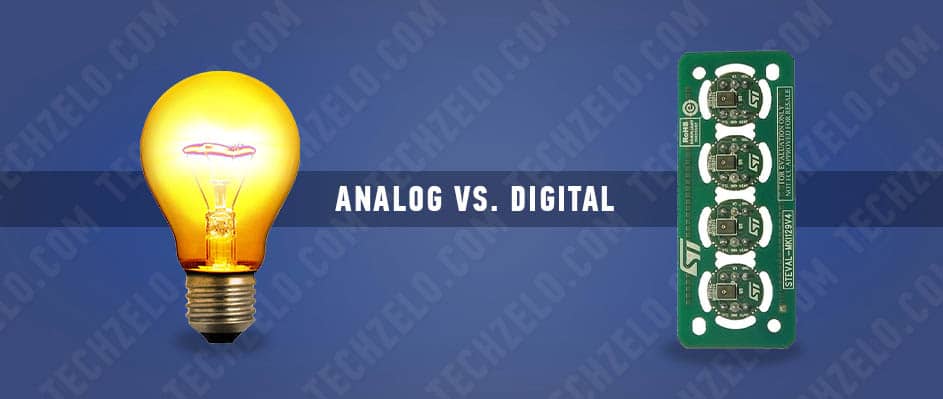 Due to the rapidly growing popularity of studio audio recording through computers and iOS devices, modern audio interfaces are designed to provide perfect compatibility with all types of platforms, operating systems and software. The most common connection types are listed below.
USB. It's hard to find a computer without a USB 2.0 and 3.0 port today. Most USB-connected audio interfaces receive power directly from a PC or other host device, making it easy and simple to set up a recording session. iOS devices also mostly interact with audio interfaces via a USB port.
FireWire is mainly found on the MAC and in audio interface models designed to work with devices from Apple. This type of connection provides high speed data transfer and is perfect for multi-channel recording. PC owners can also use this port by installing a special expansion card.
Thunderbolt is Intel's new high-speed connection technology. So far, only the latest models of MAC computers are equipped with the Thunderbolt port, however, it can be used on PCs with an additional Thunderbolt board. The new port provides high data transfer speed and has a low processing delay, due to which it meets the most stringent requirements in terms of computer sound recording quality.
USB is a generally accepted choice for most cases, but other types of ports provide higher speed and quality of data transfer, although they are somewhat limited in terms of accessibility to PC users.
Form Factor
The form factor largely determines the purpose of the device. If the user uses the audio interface at home or for studio, the issue of size and weight does not really matter. Although, if there is a need to save work space, you can choose from compact models. If an external sound card is used on tours or in any situation "on the go", then it must meet several criteria. Firstly, it should be a solid case and a reliable assembly. The equipment must be resistant to external influences. Secondly, it is the same portability. The lighter and more compact the audio interface, the more convenient and easier it is to carry with you everywhere. There are also models that are designed only for installation in a rack, they are suitable for the studio and large concert tasks. Otherwise, you should always focus on models with free placement.
Budget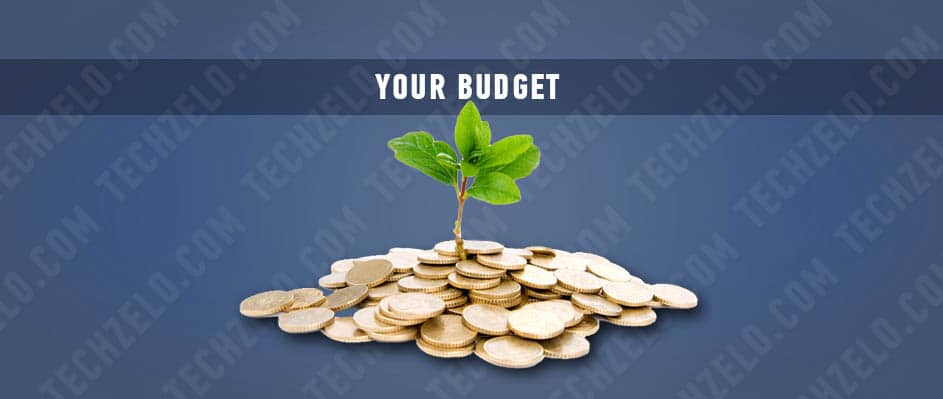 The higher the price, the more functions are available, and the higher the quality of the materials used, the assembly of the device and, as a result, the sound. At first glance, you might think that it is better to take the model more expensive. But when it comes to unprofessional use, ultra-functional expensive top-quality models can be a redundant solution. The market offers many worthy solutions in a wide price range. The user can easily find an acceptable external sound card for podcasting and voice recording for $ 100 or less. If there is a need to create a small studio at home, the budget grows several times, but this is still an affordable and long-lasting solution at the price of 200-400 dollars. More expensive models are worth buying only if the user is clearly aware of the opportunities and advantages that similar equipment brings in each individual situation.
Conclusion
As you can see, the question of choosing an audio interface for a home studio is multifaceted and complicated at first glance. However, with a clear understanding of the market supply and basic functional criteria, the choice becomes as simple as possible. If you use the information above, choosing the best device for the situation is not difficult. Also, this information will help everyone start exploring the market on their own in order to find other, equally high-quality solutions. We wish you a successful and valuable purchase of audio interface!